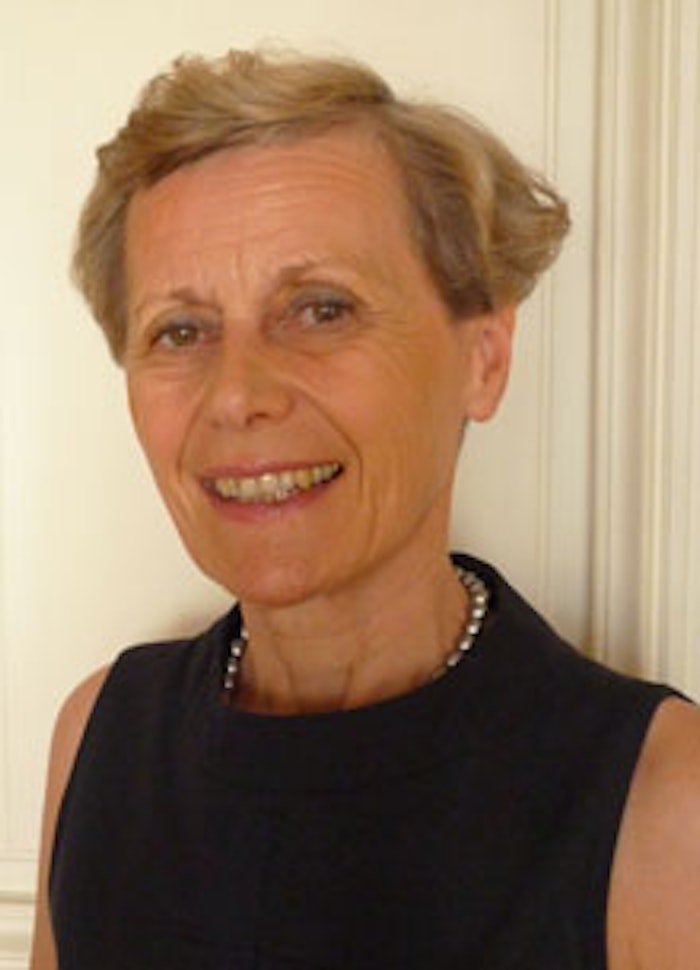 To many, industry regulations are seen as a hurdle, and there certainly are time and resource demands that reinforce this view. However, industry veteran Claudie Willemin sees legislative and regulatory requirements in a more positive light: as an opportunity for innovation. This attitude has built her successful career of more than 20 years in the cosmetics industry, some of which she recounts here.
How did you get your start in the cosmetics industry?
I started in the cosmetics industry 20 years ago working for Rhodia, a raw material supplier, to develop silicone, surfactants, cationic guar, natural thickeners and titanium dioxide dedicated to the cosmetic market. My knowledge on solubility parameters and structured phases of surfactants helped me to promote these ingredients. Working with these technologies is, in part, what drew my interest. Then I joined the L'Oréal group, [first] in the development lab, then in Applied Research.
What is one of the first lessons you learned?
The first big lesson was pragmatism. When I joined L'Oréal, I was in charge of the sun care labs and while working on products, we had one main objective: to formulate within a given time the best product with the best efficiency and safety. To do so, you must be pragmatic. What other positions have you held in the industry? I was a personal care manager, then moved to a sun care development manager position, where I was in charge of formulating sun care products for all the company's brands. I later worked as a competitive market intelligence expert.
In which product categories have you worked, and which do you find the most challenging?
I worked in hair, personal and sun care, the latter being the most challenging as well as the most exciting. As a formulator, [it is] most challenging to find a right combination of UV filters with lipophilic and hydrophilic filters for well-balanced UVB-UVA protection to get the right efficacy. Because [it is] more than just a cosmetic product; a sun care product serves the public health issue of severe sun-induced damages. It's very interesting.
During your time in the industry, what are the biggest changes you have seen?
One of the biggest changes I have seen is the need to communicate better and faster on the benefit of a product to an infinite diversity of consumers and their beauty needs. Advertising is not a unique way to reach them; use of the Internet, social networks, and e-influences is critical to the success of a product. What is one of the biggest mistakes you made and what did you learn from it? When working at a supplier company, I introduced an inappropriate fragrance into a formulation to promote a raw material. This impacted the customer's decision negatively because a fragrance always influences the customer's decision—even in a sample. Innovation is at the heart of our industry ... and formulation will be a way to innovate.
What are some of your greatest challenges and achievements?
My biggest challenge was being in charge of launching the first sun care range for the new brand Solar Expertise—L'Oréal Paris. [Regarding achievement], at a supplier company, I developed an innovative grade of titanium dioxide and built the right scientific arguments [for it]. I was convinced that the product was new and innovative, and this opened a new window of opportunity for formulations: a product able to be incorporated into spray formulations. This resulted in market share augmentation, and I am very proud to have contributed directly to this success.
If you could give one message to the industry, what would it be?
I would like to convince the industry that the creation of new products in response to new challenges such as the protection of biodiversity, water footprint, benefit sharing, regulation and thinking out of the box are factors to progress. For example, rather than dismissing synthetic chemicals as bad, operate a shift to green chemistry as an opportunity. The cosmetic industry is always growing and requires never-ending research.
What do you see on the horizon for the industry in general?
Even in this fluctuating economy, customers still enjoy buying cosmetic products and when choosing their brands, [they] need to perceive pleasure as well as a product that will increase their self confidence. A new field is now open to understand all the mechanisms, i.e., biological and psychological, involved in [this] sense of "well-being". [This is] a new tendency.
What is the next step for the industry?
Since innovation is at the heart of our industry, it relies on science, new ingredients, formulation, process and evaluation, and sensorial perception in particular. Formulation will be a way to innovate. It will require a strong knowledge of physico-chemistry, a good understanding of the ingredient interactions, and synergistic activities management to optimize the formulation for the right efficacy.
If you could give one piece of advice to a novice formulator, what would it be?
Young formulators need to be open-minded and awake their senses. Since knowledge advances quickly, they should be prepared to be flexible and learn every day.