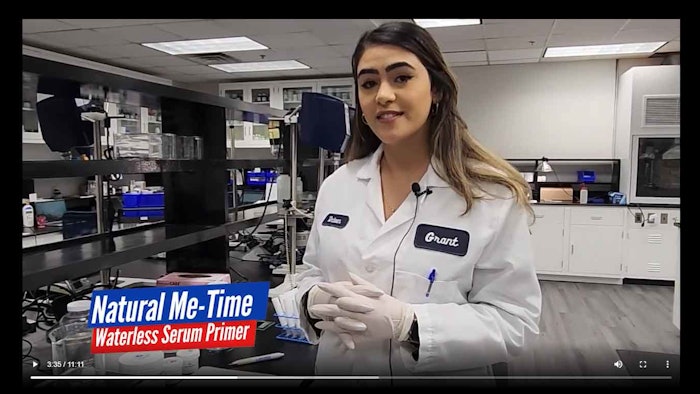 This video is sponsored by:
Grant Industries
Cosmetics & Toiletries recently toured Grant Industries' newly revamped labs in Elmwood Park, NJ, USA. Naomi Bedford, digital marketing manager for the company, was our gracious host.
On location, we met several key team members who shared insights on the company's strategies as a solutions provider and partner. Aga Pawlik, formulation and technical manager, introduced us to the lab and gave us an overview of its role to support customers. Also, Daleen Zakaib, formulation and technical support chemist, taught us step-by-step how to formulate a waterless natural serum primer highlighting various Grant ingredients.
Watch now.