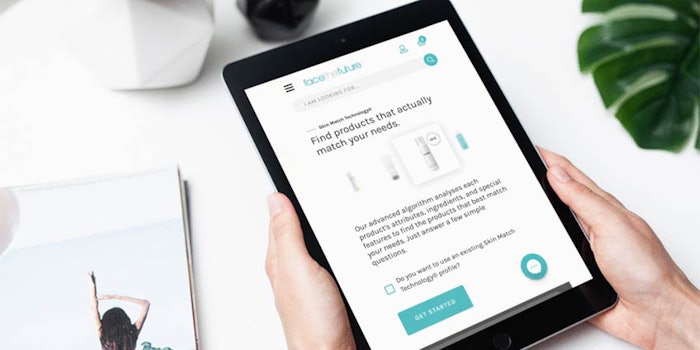 Face the Future has launched three digital consultation tools powered by Skin Match Technology that provide instant skin care consultations, assist in developing a skin care routine and inform consumers on ingredient safety and brand values.
Related: Cobia and Skin Match Partner on Digital Hair Care Finder
Face the Future specializes in dermatologically specific skin care. The digital skin consultation tools use Skin Match Technology's database of 39,000 ingredients to assess the beauty needs of a consumer, provide education on ingredients with an INCI explainer, and guide them through developing a skin care routine.
The routine finder considers factors like pregnancy, age and skin sensitivity and condition to provide the most accurate skin care recommendation.
According to Face the Future, 72% of consumers want to know more about the ingredients and production of products and 42% feel they do not get enough information from brands on ingredient safety.