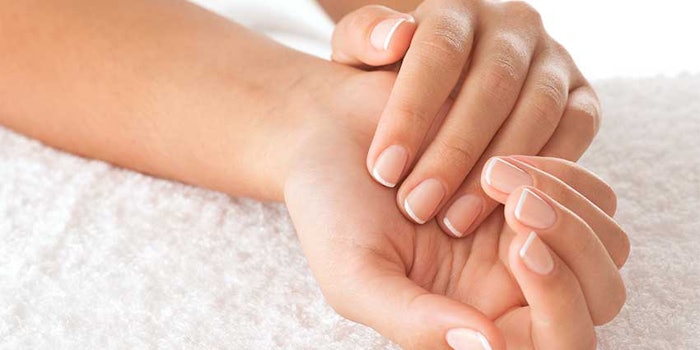 Berg + Schmidt
At SEPAWA Congress 2020, Berg + Schmidt will present raw materials for the skin care and skin protection categories. The focus will be on the BergaCare SmartLipids Ceramide, whose "skin-identical" composition offers a natural solution to strengthen the skin barrier.
Related: Expert Opinions: Hand Hygiene and Care
Berg + Schmidt's SmartLipids are transport systems for lipophilic actives that are embedded in a defined matrix of solid and liquid lipids. Even in a finished product, they stabilize the active ingredient and protect it against physical damage.
Depending on the nature of the lipid matrix and the requirements of the formulation, the active substance diffuses into the skin over a defined period. Increased bioavailability and adhesion to the skin can enhance the product's efficacy.
Ceramides, cholesterol and fatty acids are natural components of the horny layer and with these components, the lipid matrix of the individual particles can simulate the skin barrier.
Other features of the BergaCare SmartLipids Ceramide are the high ceramide loading and handling and incorporation in products. The ready-to-use aqueous suspension can be added to the formulation in a cold process or after cold stirring.
BergaSoft Mild Surfactants
Berg + Schmidt will also present its range of natural surfactants and emollients. Hand cleansing products and care are becoming a rising demand due to the COVID-19 pandemic. Hand washing involves both cleansing and subsequent care to ensure a healthy skin barrier and with that, conditioning substances and surfactants are perceived to be essential. To meet these rising trends, Berg + Schmidt offers its BergaSoft mild surfactants. These surfactants are sulfate-free and non-ethoxylated and have foaming characteristics.
BergaCare Emollients
For other skin care concepts, BergaCare FG 5 (INCI: Ethylhexyl Palmitate (and) Ethylhexyl Stearate (and) Hydrogenated Olive Oil Unsaponifiables (and) Caprylic/Capric Triglyceride) and BergaCare FG Olive (INCI: Hydrogenated Ethylhexyl Olivate (and) Hydrogenated Olive Oil Unsaponifiables) are two natural alternatives to silicones, which are synergistic mixtures of various conditioning ester oils and squalane. The selected combinations of lipophilic substances ensure rapid penetration and contribute to a perceived pleasant and soothing skin-feel.
Fractionated Lecithins (Phosphatidylcholine)
Further constituents of the skin barrier are phospholipids. Usually obtained from sunflower or soy lecithin, these phospholipids are reportedly rich in essential fatty acids such as linoleic acid and choline. In dermocosmetic formulations, they serve to produce liposomes, nanoemulsions or oleogels.
Fractionated phosphatidylcholine offers cosmetic properties that can be used by formulators, especially to develop "certified natural" cosmetics. Hydrogenated phosphatidylcholine forms bilamellar structures that offer both rheological and sensory benefits in conditioning emulsions. The BergaSom range contains such phosphatcholine fractions in different concentrations and with a COSMOS-certification.
Besides its cosmetic specialties, Berg + Schmidt will present a wide range of basic raw materials such as fatty alcohols, fatty acids, fatty acid esters, castor oil derivatives and shea butter at the SEPAWA Congress.