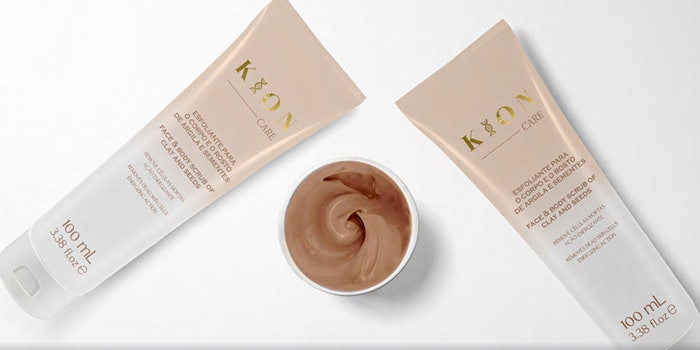 The Kion Care product line is developed based on Brazilian Red Kimberlite Clay (INCI: Montmorillonite 100%), which according to the company is considered the most powerful for skin rejuvenation thanks to its mineral content.
The clay contains a variety of minerals, including: phosphorus, sulfur, potassium, calcium, magnesium, boron, copper, iron, manganese, zinc, sodium, aluminium and silicon. It also serves various functions: stimulating blood circulation, accelerating metabolism, stimulating drainage and oxygenation effects in skin, smoothing expression lines and increasing skin brightness (when applied as a mask). 
Furthermore, Brazilian Red Kimberlite Clay is said to contain a rare combination of crystalline minerals that act on the skin by exchanging ions, thus detoxifying the skin and stimulating cellular regeneration. More specifically, the clay's crystalline structure is composed of an octahedrical layer between two tetrahedral layers that reportedly spread, in multiple directions, high frequencies of light and sound into cells and DNA, in turn restoring old patterns of longevity, health and harmony.
When used in cosmetics, the clay provides a natural antioxidant capacity. It also stabilizes oil-in-water emulsions by acting as a physical barrier, preventing coalescence. It can be used with nano-polymer hybrid nanocomposites as a reinforcing agent for organic coatings to increase mechanical, electrical and thermal properties. Finally, it has clinically proven applications in not only anti-aging and whitening applications, but also firming, hydrating and detoxifying.
The supplied clays are micronized to between 10 microns and 18 microns, have no chemicals added and are heat-sterilized. The company adds the clays are mined with wooden tools to ensure contamination is prevented.
For more information, visit the Brazilian Kimberlite Clay website.