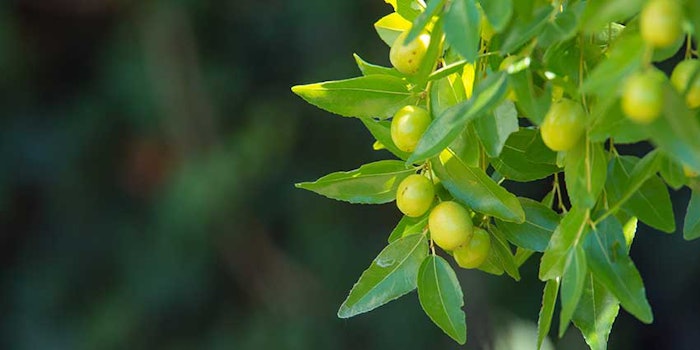 Jojoba oil can provide softening and conditioning properties to formulations; with Vantage Specialty Ingredient's recent launch, these benefits can be added to water-based systems.
Jojoba Aqua Bio-120 (INCI: Jojoba Wax PEG-120 Esters) is a water-soluble emollient wax that can be used to provide sensorial benefits. The ingredient was created with Vantage's DW Jojoba Oil, and makes use of a renewable, corn-derived ethylene oxide. It also offers film-forming properties; increased slip and structure; and can act as a mild nonionic surfactant or solubilizer.
Recommended applications include facial cleansers; shampoos; shower gels and body washes; hair-styling products; skin toners; hand sanitizers; and clear aqueous systems. 
The versatile ingredient can be used in both hot and cold process applications. Provided in a flake format, it is recommended to be used at 0.5-5%.