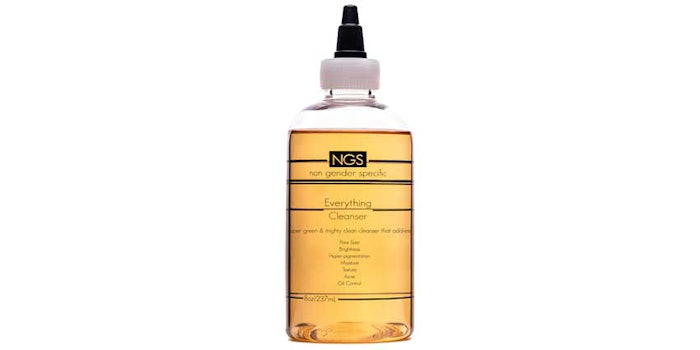 Non Gender Specific
Non Gender Specific's (NGS) Everything Cleanser was formulated without gender in mind. The daily face wash was created with natural ingredients to combat skin concerns, exclusively for Fresh Faces, the latest curated Pop-In@Nordstrom.
The cleanser is meant to moisturize and provide nutrients to skin, all while unclogging pores, removing makeup, brightening skin and preventing acne. To do so, it utilizes a potent mix of naturals, including kelp, turmeric, spirulina and lemon.
NGS recommends massaging a quarter-sized amount of the product into damp skin twice per day.
Ingredients: Kelp, Vitamin A, Vitamin E, Green Tea Extract, Aloe, Spirulina, Gelidiella Algae Extract, Tea Tree Leaf Oil, Lemon Peel Oil, Nettle Leaf Extract, Orange Peel Extract, Turmeric, Coccinia Leaf Extract, Eggplant Extract, Henne Extract