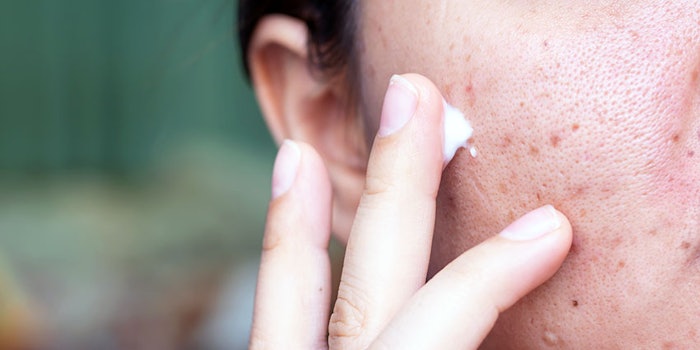 Whitening ingredients from Berg + Schmidt will be on display at in-cosmetics Global, where the company will showcase its BergaBright SmartLipids range (INCI: Varies). These ingredients encapsulate active whitening substances for better penetration and higher efficacy.
Active ingredients are embedded in protective lipid particles throughout the range. This patented process allows for a prolonged release, as the actives' molecules are released successively. The lipid matrix also reinforces the skin barrier and allows for better penetration.
Glabridin, a natural lightener, is at the center of BergaBright SmartLipids Glabridin (INCI: Not Available). The licorice extract is effective at evening complexions and lightening pigmentation spots; however, its untreated powder form has poor oil- and water-solubility can be expensive in industrial use. In the the present ingredient, glabridin is instead housed in a liquid-encapsulated format to allow a higher degree of bioavailability and protect against degradation.
The company will present the ingredients at in-cosmetics Global in a technial seminar titled "A natural, safe and effective whitening solution," on April 2, 2019, at 10:30-11:00 a.m.
Berg + Schmidt can be visited at stand R30 at in-cosmetics Global, to be held in Paris from April 2-4, 2019.