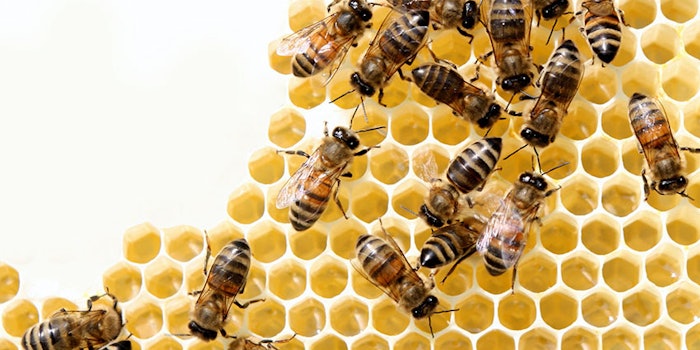 Mibelle Biochemistry's honey-derived launch is pretty sweet—intended to stabilize and promote the skin's microbiome, Black BeeOme (INCI: (Honey + Zymomonas Ferment) Extract (and) Alcohol (and) Water (aqua)) brings balancing benefits to skin care and color formulations.
The ingredient is based on black-bee honey fermented with Zymomonas mobilis bacteria. This process reportedly helps the ingredient to restore the skin barrier while regenerating the skin flora. Black BeeOme can also be used in formulations meant to reduce sebum production and improve oily and uneven facial skin.
Skin's microflora and barrier were shown to recover faster after washing with the use of the ingredient, according to Mibelle's in vitro and clinical studies. 
The ingredient can be utilized in sheet masks; mattifying and anti-blemish skin care; and in products meant for sensitive skin. It is also available as in a powdered form without preservatives and twofold concentrated (INCI: (Honey + Zymomonas Ferment) Extract (and) Maltodextrin (and) Water (aqua)). It is recommended to be used at 1-2%.
Black BeeOme debuted at Cosmetagora, held from Jan. 15-6, 2019, in Paris.