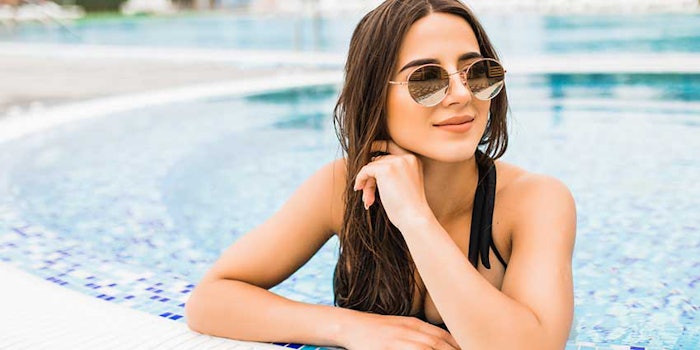 Gattefossé is keeping its cool—with summer heat and consumer desires on the mind, the company's bi-gel emulsion technology provides a light, cool feeling to formulations.
Water-inspired Emulfree CBG (INCI: Isostearyl Alcohol (and) Butylene Glycol Cocoate (and) Ethylcellulose) is intended to provide moisture while leaving behind said cool sensation.
The ingredient's bi-gel nature is courtesy of a network of oily droplets within a water gel. This allows the ingredient to break into two phases, once applied, to leave behind a fine oily layer on skin, while some of the water evaporates.
Thus, formulations that include the ingredient are intended to impart a quick-break effect, whereby they feel fresh and lightweight before becoming moisturizing and comfortable—a sensorial effect especially desired by consumers looking for minimalist-inspired routines.
The surfactant-free ingredient can be used in a wide range of viscosities, including sprays and creams. The company suggests its use at 1–6% in sun and skin care, as well as in toiletries such as cleansers and aftershave lotions.