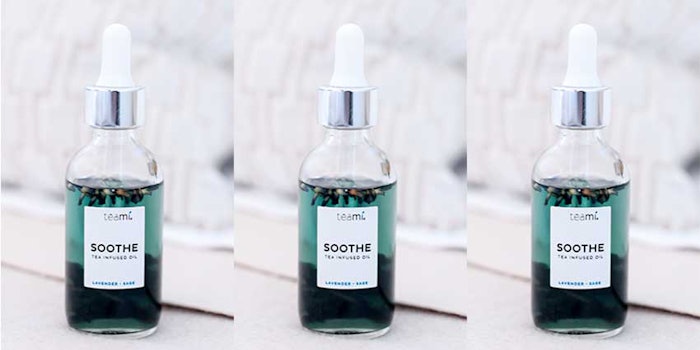 Teami Blends
Teami Blends' Soothe Tea Infused Facial Oil is meant to nourish skin with a floral-infused formula (and a trendy blue hue).
The oil's color is courtesy of blue tansy, which is said to reduce tension in the skin. Other ingredients include lavender to cleanse and reduce inflammation; white sage to diminish wrinkles, fine lines and age spots; and coconut and jojoba oils for added moisture.
The product itself features botanical elements floating within the bottle. The brand recommends the quick-absorbing oil for morning or evening application. 
Ingredients: Caprylic/Capric Triglycerides, Hydrogenated Coconut Oil, Camellia Seed Oil, Jojoba Oil, Lavender Essential Oil, Vitamin E, Blue Tansy Essential Oil, Organic Lavender Flowers, White Sage Leaves