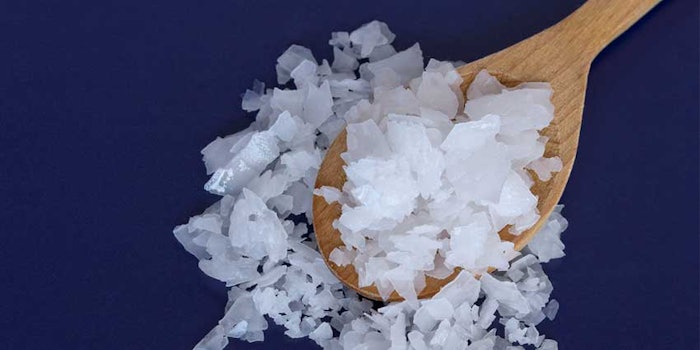 Natural Sourcing, LLC has introduced two new specialty ingredients:
Magnesium chloride flakes (INCI: Magnesium Chloride) and
Magnesium chloride oil (Brine) 31% (INCI: Magnesium Chloride Brine).
The ingredients were added to the company's portfolio of natural ingredients for personal care product development. They both promote healthy sleep, manage stress and anxiety and help minimize fatigue. Additionally, they help control and support oily, red or irritated skin and are ideal to use in deodorizing formulations.
"Although magnesium is a necessary mineral for health and wellness, it can be difficult to consume adequate levels of magnesium simply through the diet," said Kibby Mitra, chief executive officer of Natural Sourcing.
"Consumers are growing in awareness of the necessity and numerous benefits of this very important mineral. Natural Sourcing products such as magnesium chloride oil produced from magnesium chloride flakes can be absorbed transdermally and can be effective alternatives to taking magnesium supplements internally."
Taking magnesium supplements internally can result in a negative digestive reaction, but transdermal use of magnesium chloride eliminates this risk.
Magnesium chloride oil can be produced from magnesium chloride flakes. By boiling distilled water and the flakes, it can be integrated into a wide range of topical and bath formulations.