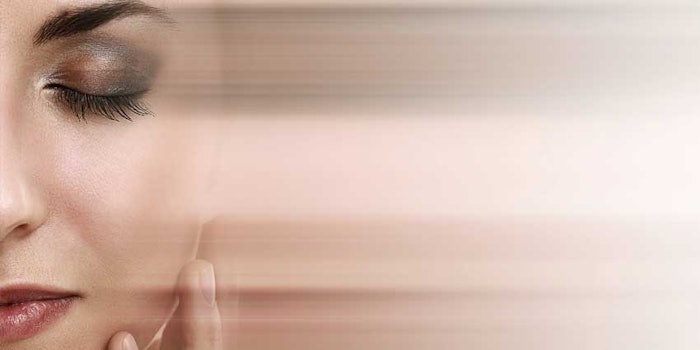 Natura-Tec focuses on producing microalgae worldwide and is bringing its expertise to in-cosmetics North America's Innovation Zone. Natura-Tec Marine Cellshield AP (INCI: Not Provided) is a new sustainable and renewable marine derivative for the cosmetic industry with protective properties against outdoor and indoor pollution.
According to George Rosson, managing director and partner at Ceratec Sarl, of which Natura-Tec is a division, this marine active decreases oxidation and inflammation responses in the skin, improves the skin's protective barrier and boosts skin hydration. In addition to these benefits, skin health conditions and cell viability are boosted overall, as shown in vitro on normal human epidermal keratinocytes within 48 hr to 72 hr of application.
"Natura-Tec Marine Cellshield AP is the result of extensive research by our joint group biotechnology center and is produced using our patented closed circuit low carbon footprint photo-bioreactor technology, which ensures consistent quality and purity combined with environmental compliance and minimal carbon footprint (B.E.S.T.—Beautiful Earth Sustainable Technology)," explained Rosson.