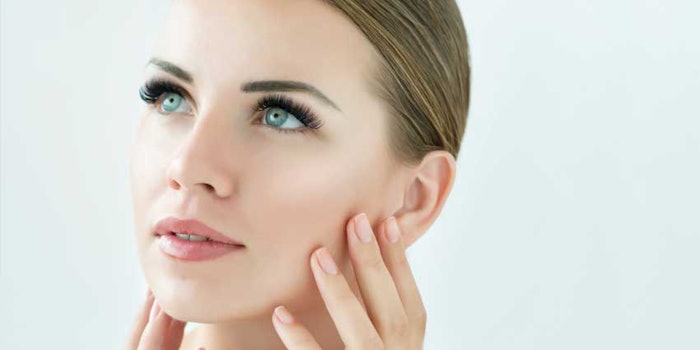 Symrise has launched a natural, sustainable and multipurpose ingredient, SymBright (INCI: Sclareolide), which stimulates an even complexion and defends against hyperpigmentation. It is produced in high purity from clary sage and protects skin from overreactions to environmental exposure such as UV rays, air pollution and blue light.
"An individual's totality of environmental exposure was defined (by C.P. Wild) in 2005 as the 'exposome,'" said Marielle Le Maire, Ph.D., global category director for actives at Symrise. "Since then, the definition has been adapted to the skin exposome including, inter alia, sun radiation, pollution, tobacco, temperature and stress as external factors resulting in skin aging."
According to Le Maire, the company's research program explored the properties of certain factors of the exposome on skin and its common reactions including inflammation and the production of melanin.
"If this sequence is fully part of the skin natural defense system, the latter is often over-reacting, provoking pigmentation disorders and dark spots," explained Le Maire. She noted that data has shown 58% of consumers feel unhappy about uneven skin tone, which is why the demand for perfect skin is rising for women of all ages.
Le Maire added that consumers link their skin and hair problems to environmental aggressors:
31% of consumers consider sun exposure as the cause of their skin, scalp and hair problems;
35% of consumers in China believe radiation from computers is the source of their skin and hair problems;
37% of consumers consider dust and dirt in the streets as responsible for their skin, scalp and hair problems; and
85% of consumers look for ways to protect themselves from the damaging effects of modern life.
This anti-pollution ingredient was tested for efficacy and, after seven weeks of use, skin areas previously exposed to UV rays were brighter and more even. Creams, lotions, after-sun care and deodorants are just a few of the many skin care applications suggested for the active ingredient.