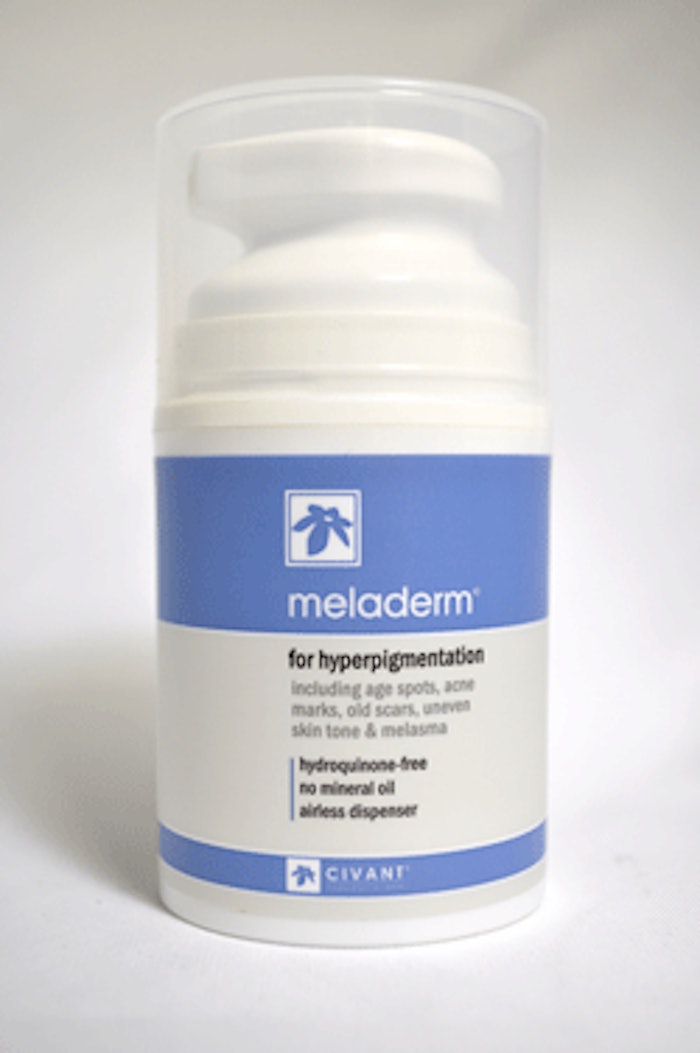 Beginning with an item that is correctly listed on this label, water is correctly identified as aqua; however, aqua should appear in parentheses, not water. In addition, one can easily determine which materials are blends in the ingredient disclosure due to the use of "(and)" between the individual INCI listings rather than the use of commas. The fact that blends appear this way indicates that the exact concentration of the individual ingredients in the blends were not taken into account when the manufacturer determined the descending order of ingredients. Thus, the ingredients on this label may not be listed in the proper descending order.
Another issue with this label is the use of drug and trade names in the official ingredient list. Trolamine is a drug name and should be identified as the correct INCI name, triethanolomine. Botanimulse also is a trade name and an incomplete one at that, so it is unclear as to which ingredient is being used. Looking on to the formulation, this product contains more emulsifier than needed. The emulsifier system is a blend of cetyl alcohol, glyceryl stearate, PEG-75 stearate, ceteth-20 and steareth-20 (labeled as Emulium Delta); steareth-2, steareth-21, ceteareth-20 and cetearyl alcohol (listed as Lipowax D); and whichever Botanimulse that the company chose.
The lipid phase is primarily capric/caprylic triglyceride. Sunflower oil, dimethicone and alkyl benzoate, which this author believes should be listed as C12-15 alkyl benzoate, comprise no more than 15% of the formulation based on the placement in the ingredient list. While it is a good idea to use different emulsifiers to make the interface more complex, as a general rule, the amount of emulsifier used should be approximately 10–20% of oils in the lipid phase.
The viewpoints expressed in this column are those of the author and do not necessarily reflect those of Cosmetics & Toiletries.