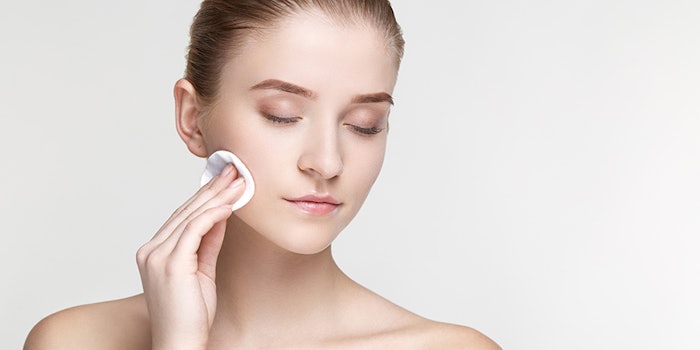 Editor's note: New for 2019, the former Cosmetics & Toiletries Supplier Roundtable will now be referred to as the "Supplier Forum." The mission of the Supplier Forum is to provide expert advice, ideas and techniques that apply to common and trending formulating situations; we hope this new name portrays these goals.
To achieve "balanced skin" means different things for different consumer groups. Those with oily skin may find balance from products that curb sebum production, while soothing and exfoliating skin; consumers with sensitive skin may look for pH-balancing products that promote radiance; and so on.
This installment of the Cosmetics & Toiletries Supplier Forum tackles these approaches and others. Experts weighed in on how to create balanced skin care solutions; following are their responses.
"Healthy glow" is what every woman wants. Skin that is supple and practically radiates beauty. How can this be achieved? And what kind of skin care routine leads to this result? It has been said, after all, that life is about balance.
Balanced skin care requires a rational routine that leads to healthy-looking skin. In the case of using products to improve the look of skin, more is not always better. In fact, using too many products can actually be detrimental to one's beauty regimen. Applying a wide variety of ingredients can irritate skin and cause more problems.
A simple, less complicated, balanced approach to product use is better. The fact remains, however, that there is no single magic ingredient or miracle product for skin.
Balanced skin care takes balancing the number of skin products applied and their efficacy. It is not about having more products that you can count, but rather about having the right product that does the right things.
To support the concept of the balanced skin care, Biosil has developed PAE Complexes. They are water-soluble complexes that are easily added to formulations without the added step of neutralization. They also contain aloe, which provides healing and soothing properties for skin.
Phytic Acid Extreme (INCI: Phytic Acid) gently exfoliates the skin to prepare for more uniform and deeper penetration. Phytic acid has a unique structure that provides self-neutralizing activity, yielding gentle keratolytic effects and aiding in cell turnover, while also providing gentle and effective skin exfoliation. Its exfoliation activity is comparable to glycolic acid.
PAE Complex Hydration and Repair (INCI: Aloe Barbadensis Leaf Juice (and) Glycerin (and) Phytic Acid (and) Laminaria Saccharina Extract) includes the active ingredient Ocea Care, which restores skin integrity.
PAE Complex Oil Control (INCI: Aloe Barbadensis Leaf Juice (and) Phytic Acid (and) Fucus Spiralis Extract (and) Tetraselmis Chui Extract) includes the active ingredient Sebocea, which decreases sebum production.
Finally, PAE Complex Skin Revitalizer (INCI: Aloe Barbadensis Leaf Juice (and) Phytic Acid (and) Ascorbyl Methylsilanol Pectinate) includes the active ingredient Ascorbosilane, which promotes younger, healthier and more radiant skin.
Shawn Brown—Application Lab Manager, Gattefossé USA
When skin is balanced, it is matte, radiant and well-moisturized, hovering around a pH of 5.5.
However, when we are exposed to a variety of aggressors—especially from the environment—our once-balanced skin can shift to a more alkaline pH (greater than 7), which can lead to dry, aged skin, among other things. There is also a possibility that the adhesion of harmful particulates from the environment can shift the skin to an even more acidic pH. The skin therefore becomes more sensitive and easily irritated, with a dull appearance.
To combat these effects, Emulium Mellifera MB (INCI: Polyglyceryl-6 Distearate (and) Jojoba Esters (and) Polyglyceryl-3 Beeswax (and) Cetyl Alcohol) is a natural wax butter emulsifier. It creates a breathable film on skin that works to prevent the adhesion of pollution particles. Studies show Emulium Mellifera MB also allows for the better removal of particles after skin is cleansed. Pollution particles are trapped in the film, preventing their penetration into the epidermis. The skin therefore becomes moisturized, more comfortable and returns to its standard, balanced pH.
In relation, the dull appearance of skin caused by a drop in pH is linked to an increase in skin sensitivity. As such, Gatuline Radiance (INCI: Propanediol (and) Evodia Rutaecarpa Fruit Extract) has been clinically proven to visibly reduce skin redness; volunteers confirmed their skin felt soothed and appeared more radiant after application of this natural active.
Finally, as stated, dry, aged skin is a result of skin's pH becoming more alkaline. Gatuline Renew (INCI: Butylene Glycol (and) Water (aqua) (and) Cryptomeria Japonica Bud Extract) therefore works on every layer of the stratum corneum to strengthen and reinforce the skin's barrier function. Studies have shown that restoring the epidermis leads to optimal water content. As a result, skin is clinically proven to be healthier, more moisturized and smoother.
Future Forums
To participate in a future Supplier Forum, contact Cosmetics & Toiletries assistant editor Brooke Schleehauf at bschleeh­auf@​allured.​com. Upcoming topics will cover:
Formulating Sustainable Products (February)
New Approaches to Anti-pollution (March)
New Concepts in Sun Care (April)
Microbiome Care and Protection (May)
Hair Repair on New Fronts (June)