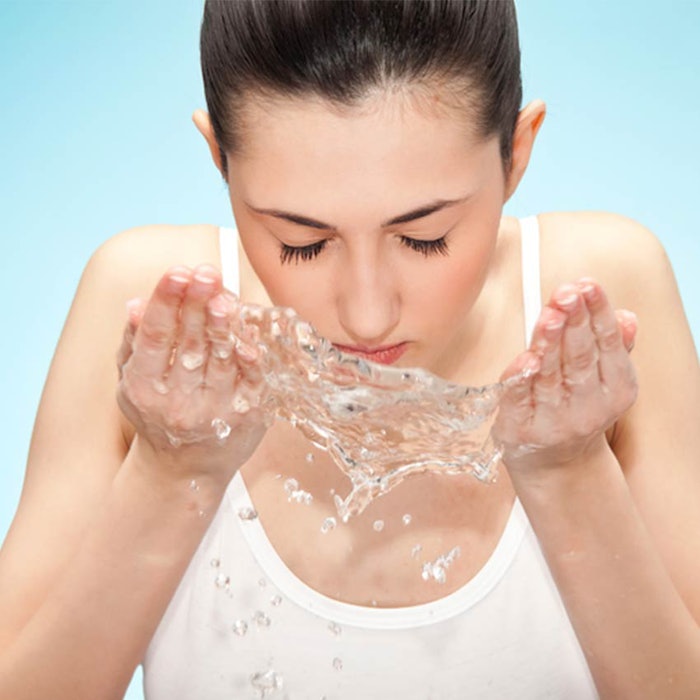 Facial Energy Revitalizer leverages the oxygen delivery benefits of OxyForce cellular active to help nourish the skin. Oxygen is critical for cellular energy, but the partial oxygen pressure of skin decreases with age. By utilizing an advanced delivery technology, OxyForce cellular active helps to replenish oxygen levels within the skin. This can help improve the appearance of skin. This night cream is formulated to promote skin radiance through a strong dose of oxygen that supports skin respiration and supports collagen synthesis.
This super gentle shower gel leaves the skin clean and soft to the touch. BioPlex Cetylsil S-PF significantly reduces any irritation of the surfactant system and provides softness, moisture, and cushion making it suitable for ultra-sensitive skin.
Centerchem's Bye Redness Mist formula includes AGASCALM and HYDROMANIL HGL MS, which are manufactured by Provital, S.A. Centerchem, Inc. is the exclusive North American Distributor.
Feed your skin with nutrient rich, plant derivied Omega 3,6, and 9 oils with REVITELIX. Our Ecocert approved emulsifier, NATRAGEM EW creates a thick, rich cream to deliver an elegant blend of all-natural moisturizers that absorbs quickly into the skin. NG BIRCH SAP energizes the skin for a natural boost!
This bath oil creates a moisturizing bathing experience leaving the user's skin soft, supple and fragrant.
This cream hydrates even the driest of skin. Olive oil-derived ingredients, organic vegetable oils and luxurious shea butter moisturize and rejuvenate the skin, leaving it soft and supple to the touch. Consumers' skin will be smoother and more radiant from the very first use.
M-serum is a high class concept product made for men and envied by women. This hit formula has a light texture, is easy to spread and penetrates quickly. M-serum leaves an instant freshness on the skin. With 47.5% of actives, this blue serum is multitasking to: firm and reshape, hydrate, erase dark circles and remove lines.
Polyester-11 conditions the skin in this facial mask leaving it radiant and glowing. The mask provides moisture and radiance for soft, supple skin. Spectrastat OEL is a broad spectrum preservation system optimal for wipes and mask sheets.
Milk lotion is an excellent substitute to thick lotions. The thin, lightweight and delicate texture provides hydration and moisturization to the skin without feeling heavy. This formula highlights the uniquely innovative ingredient Lysofix Liquid, which is an emulsifier for use in low viscosity products. This formula cools skin upon application.
Claims: • daily defense foundation SPF 10 (theoretical value) • light and smoothing texture • soft and comfortable skin feel • nude and even skin tone result
This melting and refreshing cream owes its unusual feel to the Premium Organic Coconut Butter, which is manufactured with a very careful Ecocert-approved process.
Rose clay and synthetic mica give this mask a beautiful shimmering pink color, making it an even more indulgent treatment for the skin. Humectants hydrate while a combination of emollients leaves the skin feeling silky and soft. Clay, colorants, and hero ingredients can be varied to produce a variety of formulation options.
Log in to view the full article