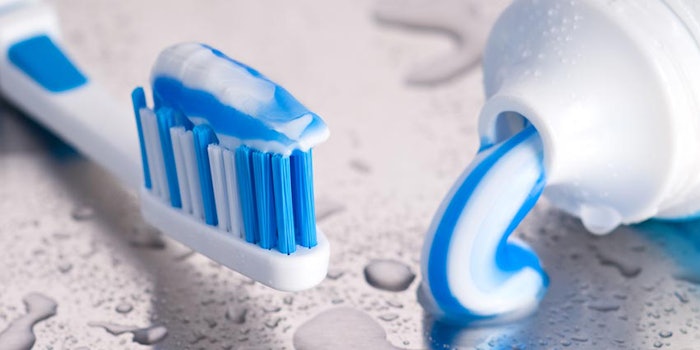 Omyadent, an oral care ingredient, is brushing up on its certifications. It has earned the COSMOS seal from the ECOCERT Group, signifying the multifunctional ingredient as natural, organic and sustainable.
Used in toothpaste, Omyadent's calcium carbonate core helps to remineralize teeth due to its high purity and controlled low microbiology. It is contained within a hydroxyapatite shell meant to reconstitute surface lesions in tooth enamel while strengthening the underlying dentin. The overall result is smoother, brighter teeth.
"Thanks to our proprietary patented technology, we are able to offer highly innovative active ingredients with unique properties in dental care. The ECOCERT certification for Omyadent and other products in our Consumer Goods portfolio is a confirmation of Omya's responsible practices and the stringent sustainable commitment of the corporation," said Stefan Lander, Omya Vice President for Consumer Goods.