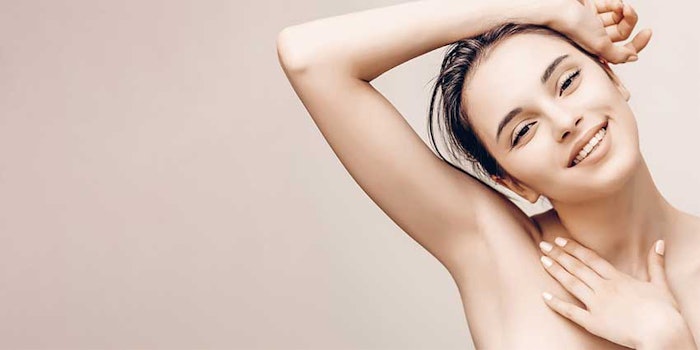 Vytrus Biotech has released a biological deodorant active Deobiome NoniPRCF (INCI: Not Provided) as a prebiotic treatment that reduces the generation of body odor while allowing the skin to breathe and respecting the skin microbiota.
Related: Mind Your Microbes: Gentle Malodor Protection Supports the Axillary Microbiome
The concept of biological deodorant is defined by Vytrus Biotech as a hybrid approach based on a biological and prebiotic strategy. The biological strategy comprises plant anti-quorum sensing molecules that prevent the formation of bacterial communication and unwanted biofilms involved in generating bad smell.
The prebiotic strategy in Deobiome NoniPRCF represents a prebiotic blend based on sugars that modify the metabolism of the commensal microbiota of the skin from lipids to polysaccharides, avoiding the production of malodorous molecules.
Deobiome NoniPRCF can be applied as a roll-on, stick, cream or gel for the underarm, feet formulation deodorant treatments, sensitive scalp serums and other body care formulations for odor modulation.
The deodorant technology is reportedly preservative-free, COSMOS-approved and 99.5% natural origin according to the ISO 16128 standard.