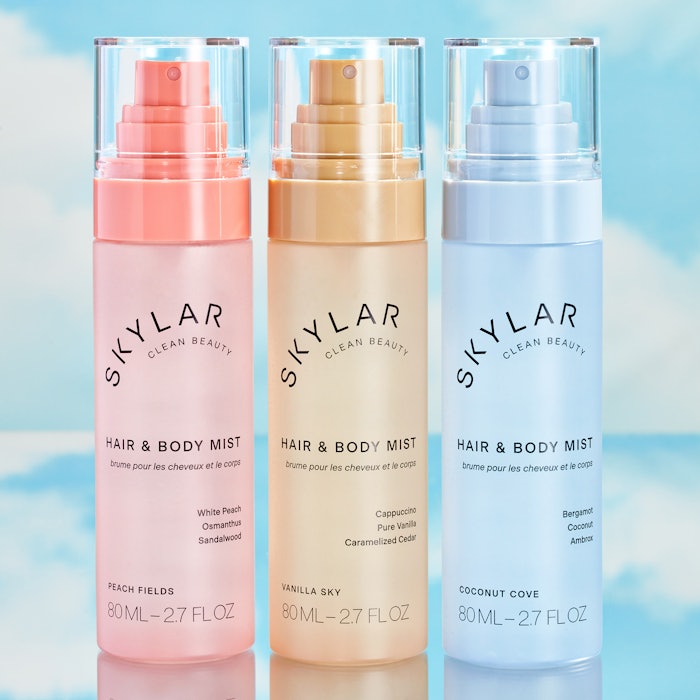 Skylar has expanded into the hair category with the launch of its Hair & Body Mists line, in scents Vanilla Sky, Coconut Cove and Peach Fields.
The light, on-the-go and hypoallergenic mists can be spritzed on hair, skin, cotton or polyester fabrics. 
The 80 ml travel-friendly bottle is made with 30% recycled materials. Every bottle and cap is 100% recyclable.
Hair & Body Mists are available now on skylar.com, September 19 on sephora.com and October 13 in Sephora stores.
Sara Miranda, Skylar's marketing vice president, said, "Skylar Hair & Body Mists are crafted to be an essential companion for those on the go, from a post-workout refresh to late afternoons at the office to long-haul travel. Effortlessly fitting into purses, gym bags, or carry-ons, our hypoallergenic mists are safe for sensitive skin, eco-friendly, vegan and cruelty-free. They're designed to keep our consumers fresh, invigorated and inspired, no matter where life takes them."