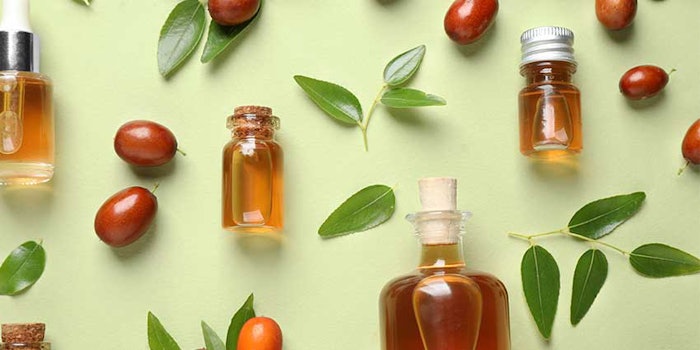 Related: Jojoba Desert Oils Add Care to Cleansing
Combining all-natural JD Jojoba Golden Oil with ingredients such as hemp seed oil led to this product for rinse-off and leave-in hair care products, especially for consumers who are looking for more natural hair care products that will restore and rehabilitate hair without compromising on quality and safety.
JD Jojoba Hair Complex provides moisture balance for the scalp with proven benefits for hair such as conditioning, heat protection and anti-frizz capabilities. According to the company, studies show this ingredient is more effective in dealing with most hair care problems than other commonly used oils.
"Considering the many benefits of JD Jojoba Oil for hair care, combining other natural oils and vitamins, we have created the perfect ingredient designed to meet the market and customers' requirements," says Lee Reuveni, CEO at Jojoba Desert.
For more information, contact Jojoba Desert Ltd.