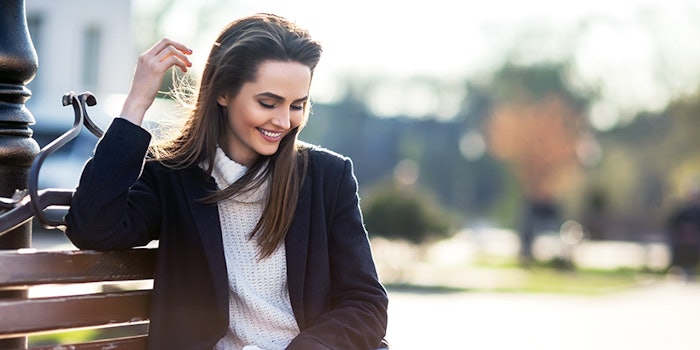 Environmental and urban stressors can cause hair damage, dryness and scalp sensitivity; Ashland's new biofunctional, Procataline G2 (INCI: Not Available), aims to shelter hair, its roots and the scalp from these pollutants to detox and soothe.
The ingredient is a new version of Ashland's existing Procataline with enhanced antioxidant protection. It is extracted from pea and chia seeds, which are rich in peptides, amino acids, polysaccharides, polyphenols and minerals.
Related: Ashland Chemist Receives Des Goddard Award
In its scalp-care function, Procataline G2 reportedly helps to reduce oxidative damage to the stratum corneum to balance oiliness and increase scalp hydration and barrier function. For the hair itself, the ingredient is meant to help chelate heavy metals and reduce hair damage, while its roots are protected via a boost to antioxidant defenses in scalp cells.
"Anti-pollution hair care is as much about protecting the scalp as it is the hair itself. Hair care treatments can help reduce and protect against the effects of exposure to air pollutants, purify the scalp and detoxify the hair. Procataline G2 has been shown to chelate major heavy metals and reduce tryptophan degradation in the keratin of the hair fiber, making the hair less prone to damage," commented Penny Antonopoulos, global director of marketing, hair care, Ashland, in a press release.
The ingredient was clinically tested in a polluted urban environment in Asia.
Procataline G2 was revealed at Cosmetagora, held from Jan. 15-16, 2019, in Paris. There, Ashland also relaunched its Vital ET biofunctional (INCI: Not Available), a vitamin E derivative that is meant to reinforce skin against stress caused by UV light, bacteria and shaving.