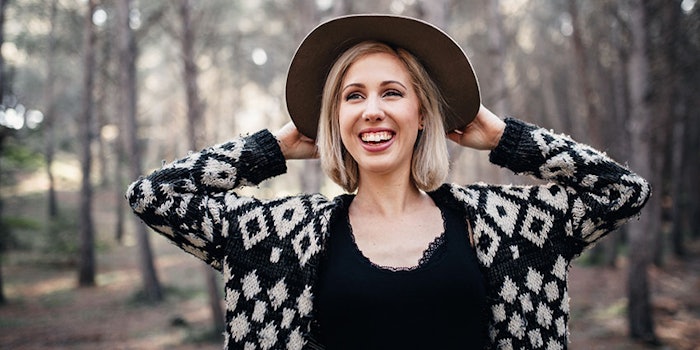 Covestro's film former line is becoming more sustainable, starting with Baycusan eco E 1000 (INCI: Not Available). The polyurethane dispersion utilizes bio-based chemistry for a lower carbon footprint, without traditional drawbacks of natural hair care products—i.e., flaking, stickiness and unreliable hold.
The ingredient can reportedly be used to deliver long-lasting, flexible hold and anti-frizz properties in hair care products such as sprays, gels and conditioners, along with creating a smoothing effect when used in lower-temperature styling. It may also be utilized to protect hair against heat at least as well as fully synthetic film formers, according to the company's test results.  
Since the ingredient is bio-based, it supports sustainable formulations without compromising on function.
"With the new film former, we are opening a way out of a dilemma," noted Mélanie Dick, cosmetics and commercial operations marketing manager for the EMEA/LATAM region, Covestro.
Baycusan eco E 1000 is the first of Covestro's "eco" series of film formers; the product was launched at the 2018 Sepawa Conference in Berlin.