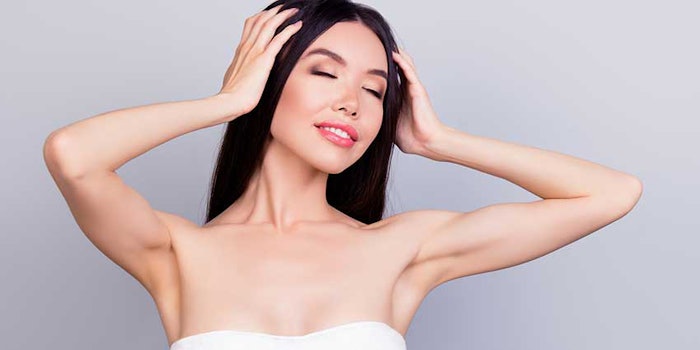 Ingredion utilizes silicone deposition technology in its Pencare DP 1015 (INCI: Starch Hydroxypropyltrimonium Chloride), a bio-based ingredient meant to smooth skin and hair.
In skin care formulations, the cationic polymer absorbs quickly while leaving behind a light feel. For hair applications, the ingredient is intended to condition hair and provide easy wet combing properties.
Formulations targeted at consumers seeking silicone- or sulfate-free hair care may benefit from this ingredient—according to the brand, wet comb performance remains high in both conventional and silicone- or sulfate-free systems.
Additionally, it can be included in both rinse-off (including shampoo, conditioner and body wash) and leave-on (such as lotion, styling products and conditioners) applications. It is non-GMO, with a high degree of clarity.