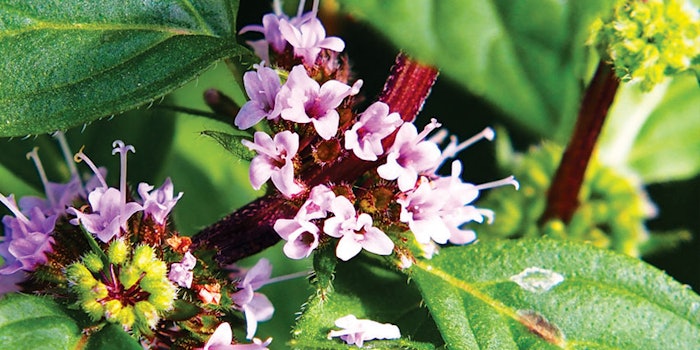 During SCS Formulate 2017, Naolys launched EtHAIReal Peppermint (INCI: Mentha Piperita (Peppermint) Leaf Cell Extract), a new active plant cell developed to rebalance and enhance the appearance of oily hair and improve the overall scalp.
Tests were carried at concentrations of 0.5% (20% cells; 80% glycerin). The clinical study showed, after 28 days of treatment:
A 44% decrease in sebum via Sebumeter measurements;
A 71% decrease in irritation, reported by self-scoring of subjects; and
An increase in hair shine, as indicated by a 62% reduction in dullness (also self-scored by subjects).
These results complement the outcome of the in vitro test, which showed a reduction of the enzyme 5α-reductase combined with a reduction in the release of inflammation mediators and in the development of free radicals at the level of hair bulb and scalp.
EtHAIReal Peppermint is not allergenic, is preservative free and can be used in any type of hair care formulation, including shampoos, masks, serums and long-term hair treatments.