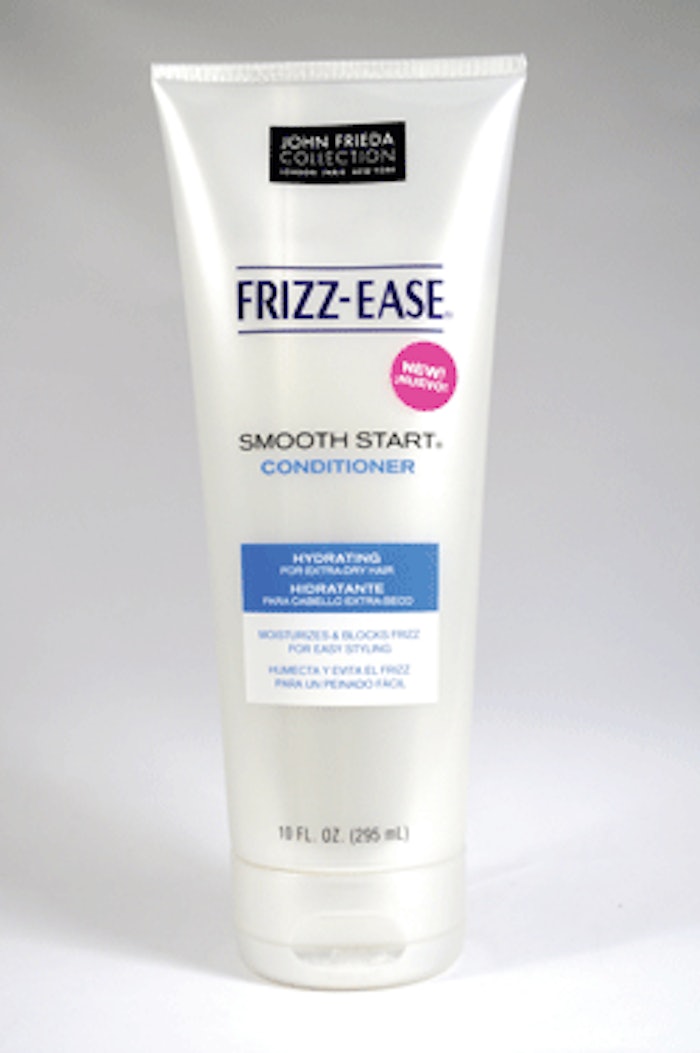 Like other conditioners available on the market, this conditioner follows the basic hair conditioner formula where cetearyl alcohol represents at least 2% of the total formulation. This gives the conditioner structure and assists with emulsion stabilization.
The emulsifiers in this formulation are dicetyldimonium chloride and behentrimonium chloride—quaternary ammonium cations that are cost-effective yet efficient conditioning agents as well. The use of an amino functional siloxane, bis (C12-15 alkoxy) PG amodimethicone, as a conditioning agent makes the hair soft and, along with the other silicones dimethicone and dimethiconol, helps to keep hair smooth.
The company claims to incorporate a frizz-mending complex to smooth hair strands and increase shine. In addition to smoothing the hair, the cationic charge of the quaternaries helps to off set any excess negative electrostatic charges caused by combing. It is this buildup that causes the strands to repel each other or "fly away," which contributes to frizzy hair. Since many conditioners contain quaternaries and silicones (or other oils) that perform similar functions to this conditioner, they will inherently reduce frizz.
The viewpoints expressed in this column are those of the author and do not necessarily reflect those of Cosmetics & Toiletries.