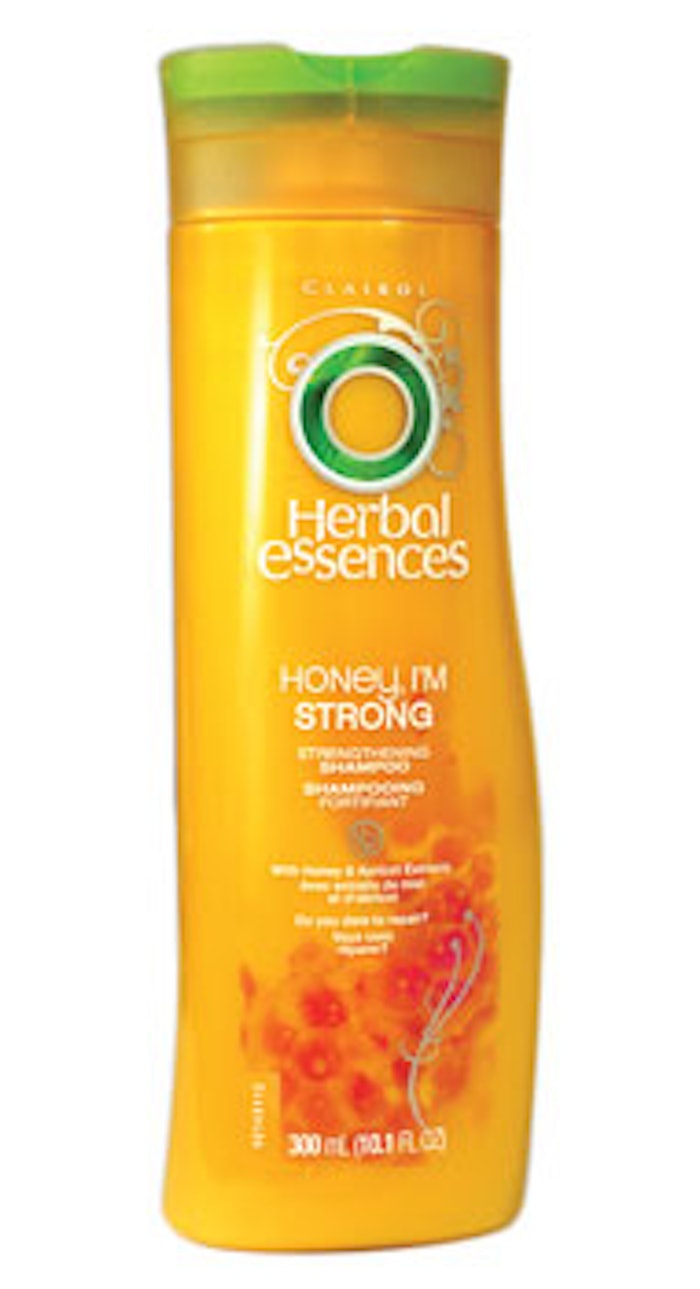 Just the thought of golden, sweet honey brings a smile to most people's faces. Honey is a prevalent ingredient in the natural product marketplace due to its moisturizing and nourishing properties. Clairol brings that consumer recognition to the mass market with the introduction of its Herbal Essences brand's, "Honey, I'm Strong" Strengthening Shampoo, which aims to protect and repair damaged hair. This column will review the ingredient listing for functionality and claims substantiation.
The primary surfactants are sodium lauryl sulfate and sodium laureth sulfate. This is surprising due to the fact that sulfates have fallen out of favor with both prestige and mass-market consumers based on the belief that they are harsh and drying. However, a mild shampoo based on sulfates can be formulated by including other ingredients that counteract the stripping effect. The secondary surfactants are the mild amphoteric cocamidopropyl betaine, cocamide MEA and hydrotrope sodium xylene sulfonate. Glycol distearate is the pearling agent. The conditioning agents are dimethicone, honey, apricot fruit extract and polyquaternium-6, which support the repair and protective claims.
The preservative system is sodium benzoate and a blend of methylchloroisothiazolinone and methylisothiazolinone, which are effective against bacteria, yeast and mold at low percentages. Chelating agent tetrasodium EDTA helps to boost the preservative system and performance in hard water. Citric acid is the pH adjuster and sodium citrate is a pH buffering agent. Sodium chloride is used to thicken the surfactant system, and the colorants are Blue 1, Yellow 5 and Red 33.