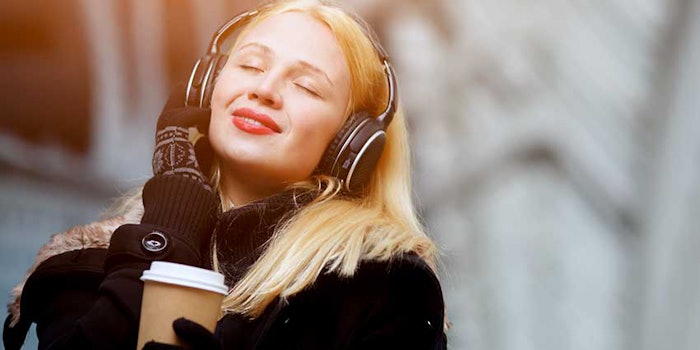 Simple formulations with minimal ingredients are the hallmark of J-beauty, a growing concept in personal care. The rising popularity of these concepts reflects the interests of many of today's cosmetic consumers, who are looking to scale back to simple routines with products that serve more than one purpose. 
Here, suppliers weighed in on how to create these versatile formulations in this month's Cosmetics & Toiletries Supplier Roundtable, in which experts were challenged: What strategies and ingredients can be used to formulate multifunctional products? Their responses are as follows:
Joel Basilan, Application Technology Manager, Personal Care, and Andrew Miller, Marketing Manager, Hair Care—BASF Corporation
Whenever formulators are developing prototypes that require the product to be thick, polymeric thickeners such as acrylates copolymers or carbomers are typically used. These products come in different forms and are either preneutralized or the pH needs to be adjusted. Although they are generally efficient, they often serve one purpose—to help thicken and stabilize personal care products.
Thickening and styling: Luviset One (INCI: Acrylates/Methacrylamide Copolymer) is a hydrophobically modified alkali-swellable multifunctional polymer that provides thickening and styling properties. Contrary to other styling products where both a thickener and styling agent—such as carbomer and PVP, respectively—are needed, Luviset One eliminates the need for additional ingredients. Furthermore, since it is supplied as a 30% solution in water, it is relatively easy to use. All you have to do is add it into your water-based formula at the desired concentration and increase the pH with a basic pH adjuster, such as sodium hydroxide or amino methyl propanol, and voila! you get an instant crystal-clear hair gel. The traditional way will typically require dispersing the thickener and the styling agent separately.
Performance attributes of Luviset One on hair includes strong hold, long-lasting properties, non-tactile feel and flake-resistant styling. At least 50% improvement in performance attributes can be seen when comparing 4% active polymer of Luviset One to a carbomer/PVP gel at similar total concentrations.
Thickening and conditioning: Cosmedia Triple C (INCI:  Polyquaternium-37 (and) Dicaprylyl Carbonate (and) Lauryl Glucoside) is another multifunctional polymer available in the BASF portfolio. Supplied as a 50% liquid dispersion polymer, Cosmedia Triple C readily thickens upon contact with water. This molecule is carefully designed to provide thickening and conditioning properties. In its physical form, the polymer can be activated in two ways: simply mix the solution with sufficient agitation until the interface is physically broken, allowing the dispersed polymer polyquaternium-37 to become readily available to interact with water. Upon contact with water, the polymer swells and thickens. Another way to improve ease of processing is by adding additional surfactants or solubilizers.
The cationic moiety of Cosmedia Triple C provides conditioning by making the product substantive on the hair. Together with the nice, light emollient Dicapylyl Carbonate, Cosmedia Triple C leaves the hair feeling soft, silky and well-conditioned. A noticeable improvement in wet and dry combing can be experienced when using Cosmedia Triple C.
Due to their physical properties, Luviset One and Cosmedia Triple C can be post added making viscosity adjustment easier. This attribute could help in those "oops" moments in production when the expected viscosity is not met. Simply post-add these ingredients to adjust your desired viscosity.
For additional information about the BASF's product portfolio, please visit us at www.carecreations.basf.com.
Consumers' increasing demand for natural products is pushing formulators' buying decisions. However, natural ingredients can come at high costs, affecting either margins or prices. This is why looking at waste as a resource will dictate the future of production of raw materials.
As the second most traded commodity worldwide, coffee extends to the wellness industry with its multifunctional health and skin benefits.
Coffee and the oil inside it consist of high content of essential fatty acids—especially linoleic and palmitic—plus chlorogenic acid, which promotes excellent moisture retention and rapid skin penetration.
Moreover, its content of alkaloids (trigonelline and caffeine) and a higher average of unsaponifiable matter (sterols, vitamin E and diterpenes such as cafestol and kahweol) than other vegetable oils stimulates microcirculation of blood, which counteracts cellulite and stretch marks.
In addition, its polyphenolic content has shown antioxidant activity, demonstrated to improve fine lines, smooth wrinkles, pigmentation and overall appearance. Coffea Arabica extract diminished UVB irritation-induced photoaging by inhibiting MMPs and elevating type I pro-collagen production through ROS scavenging and downregulation of MAPK pathway.
Not all coffee oils are created equal. The ones currently available can be extracted from either green or roasted coffee beans; this makes current coffee oil prices expensive and volatile for formulators, as the cost of raw material is attached to fluctuations in supply and demand. Plus, it stops coffee from going through its whole lifecycle, generating tons of waste. But, what about using recycled coffee grounds?
Kaffe Bueno's Recycled Coffee Oil (INCI: Coffea Arabica Oil) is the product of 15 months of R&D. It utilizes used coffee grounds from selected cafes and hotels in Copenhagen and extracts their phenol-rich oil using a supercritical CO2 extraction.
After coffee is brewed to make coffee water, less than 1% of bioactive compounds are extracted, leaving 99% untouched and potentially treated as waste. Kaffe Bueno has run multiple tests on its Recycled Coffee Oil, which has shown a sky-high tocopherol and polyphenol content, 1057 mg/kg and 8565 mg/kg, respectively.
Since Kaffe Bueno's raw material comes from a renewable source, costs are fixed and that is represented in pricing. 
To visit Kaffe Bueno's website, click here: www.kaffebueno.com.
Future Roundtables
To participate in a future Supplier Roundtable, contact Cosmetics & Toiletries assistant editor, Brooke Schleehauf, at [email protected]. Upcoming topics will cover:
Hitting the Rheology Bullseye (November)
Balanced Skin Care Solutions (January)
Formulating Sustainable Products(February)
New Approaches to Anti-pollution (March)
New Concepts in Sun Care (April)