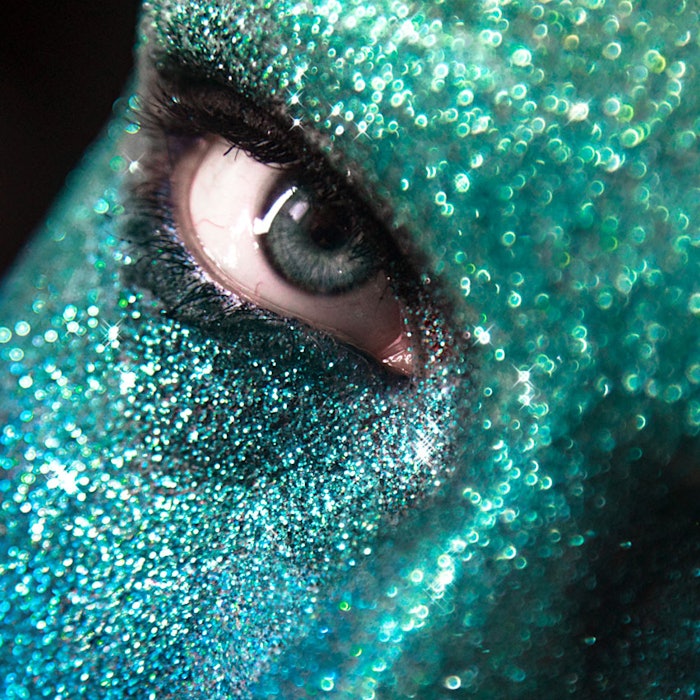 Glitter company Ronald Britton recently launched an eco-friendly glitter that degrades naturally in the environment. The company's Bio-glitter (INCI: Varies) is a first step toward cutting plastic glitter waste in the environment to zero.
Plastic pollution is a major issue worldwide. Research suggests around 12 million tonnes* of plastic are entering the world's oceans every year, and there are now almost 8.3 billion tonnes** of plastic waste on the planet, much of which is in landfill.* Plastic glitter, a form of microplastic has received bad press in recent months, with concerns over its physical and potentially toxic impact on marine life. As a result the UK government recently took the action of banning the use of microplastics, which includes plastic glitter in toiletry-type cosmetics, to help to reduce plastic pollution in the ocean.
Stephen Cotton, commercial director of the new Bio-glitter product, said "The issue of plastic waste and microplastics is something we've been thinking about and working toward tackling in glitter over most of the last decade. We've spent several years in research and development and the new Bio-glitter product represents the first naturally degradable glitter on the market."
Bioglitter replaces plastics typically used at the core of glitter with a plant-based material, cellulose. The special form of cellulose unique to Bio-glitter is stable and reportedly will not degrade on the shelf; however, once it enters soil, compost or waste water environments, where microorganisms are present, the glitter will naturally decompose.
Ronald Britton will be showcasing its ingredient at stand K25.
*Figures from Greenpeace
** Figures from National Geographic 2017