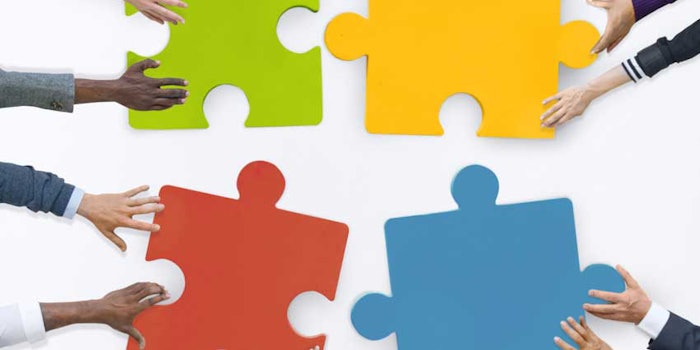 Throughout 2017, Cosmetics & Toiletries will feature an all-new "Supplier Roundtable" series to discuss solutions to formulating issues. This month, suppliers known for their makeup expertise were challenged with: How to formulate makeup with even, natural coverage that feels light and breathable. Following are their responses.
In the era of personalization and multi-ethnic cosmetics, makeup users expect beauty brands to create the perfect shade that matches their unique complexion. Even makeup application, shade fidelity and natural coverage are key attributes that consumers find more and more challenging. From a formulation perspective, multiple approaches can be considered to improve consumers' experience.
The first is to consider pigments' surface energies in relation to the surface tension of the dispersing media. Our studies have revealed these physical properties have a clear impact on pigment dispersion and their behavior in formulations.
This new understanding of how pigments interact with other components of a formulation has led to the development of our range of ADT-C surface treated pigments (INCI: CI (and) Isopropyl Titanium Triisostearate (and) Bis-Hydroxyethoxypropyl Dimethicone (and) PEG-2 Soyamine (and) IPDI), which demonstrate a highly universal compatibility with a wide range of oils and silicones, leading to increased color development. In the formulation, it contributes to a more even coverage and an improved shade fidelity upon makeup application.
Secondly, when it comes to natural coverage, many makeup users are attracted by second-skin types of makeup that seamlessly blend with their skin while hiding complexion imperfections and improving the overall skin radiance. In skin care, soft focus ingredients are sometimes employed, but the inherent complexity of makeup formulations makes their use difficult in foundation or other facial makeup.
The COVALUMINE AS range (INCI: CI (and) Alumina (and) Triethoxycaprylylsilane) was developed for the formulation of makeup with natural and sheer coverage that provides immediate skin complexion enhancement. The patented technology is based on the deposition of pigment onto alumina platelets, which provides the perfect balance between natural coverage and light-scattering, skin-transforming effects.
Giorgino D. Macalino, Applications Scientist for Color Cosmetics, Croda, North America
Makeup formulations are as diverse as the skin tones and cultures of those designing them. Creating complexion facial makeup products (o/w, w/o, w/si) that warrant natural coverage is one of the most critical factors a color chemist must face. To overcome this task, knowledge of emulsion technology and sensory modification must be thoroughly assessed to determine their compatibility with pigments that can ultimately affect color development.
It is believed that emulsifiers provide the initial feel of an emulsion during rub-out, while oils/ esters give an added sensorial design that could be perceived after application (after-feel). Designing the optimal emulsification system to achieve a light, non-tacky and spreadable facial makeup product is key. Croda's Crodafos CS20A emulsifier provides solutions for pigmented emulsions to produce low-viscosity, breathable and pH-versatile formulations.
To allow for even coverage from a pigmented emulsion, emollients with a high degree of skin spreading are recommended; for example, Croda's Arlamol LST. Lastly, the skin type—oily, dry, etc.—is a major consideration for what type of emulsion a chemist should create. O/W emulsions are usually targeted to oily skin, whereas w/o emulsions target drier skin types due to the higher oil content in the formulation.
Click here to watch how Croda experts formulate for strobing, highlighting and contouring trends with its Skin Highlighting Cream.
Future Supplier Roundtables
If you are a supplier or distributor interested in participating in a future Roundtable discussion, contact Jennifer Novoseletsky at jnovoseletsky@allured.com for more information.
Watch for the next Supplier Roundtable in May 2017: Skin-balancing Makeup Remover.