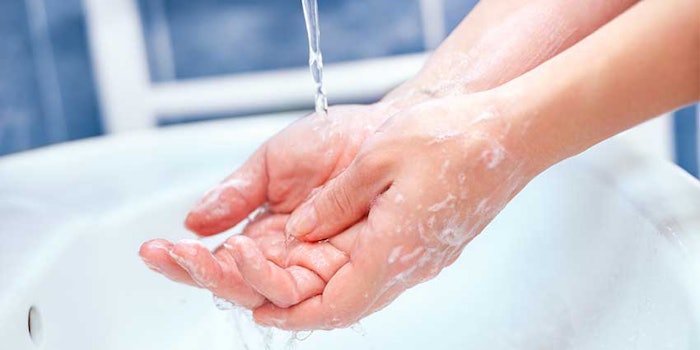 With an increasing demand for soaps and sanitizers during the COVID-19 pandemic, EXO Supply Co. launched its EXO Pure moisturizing liquid hand soap and will also launch a scented hand sanitizer.
Related: Stephenson Syndopal Base Fights COVID-19
The plant-based liquid hand and body soap are made from a blend of coconut and olive oils. This unscented formulation is reportedly free of sulfates, parabens and artificial fragrances. EXO Pure's ingredients are domestically sourced and packaging is procured from local suppliers. The 16 oz. container is refillable to encourage less plastic waste.
In addition to this most recent launch, the company will be launching a scented sanitizer to add to its hand sanitizer product portfolio. EXO Supply notes two sizes will be available, 16 oz. and 8 oz.
During this time, EXO Supply and its parent companies also have donated gallons of sanitizer, wipes and cases of rubber gloves to essential businesses and law enforcement in Niagara and Erie Counties.
Ingredients (EXO Pure moisturizing liquid hand soap): Water (Aqua), Potassium Cocoate, Potassium Oleate, Potassium Olivate, Sodium Chloride, Glycerin, Citric Acid, Aloe Barbadensis Leaf Juice, Tocopherol, and Citrus Grandis (Grapefruit) Water.