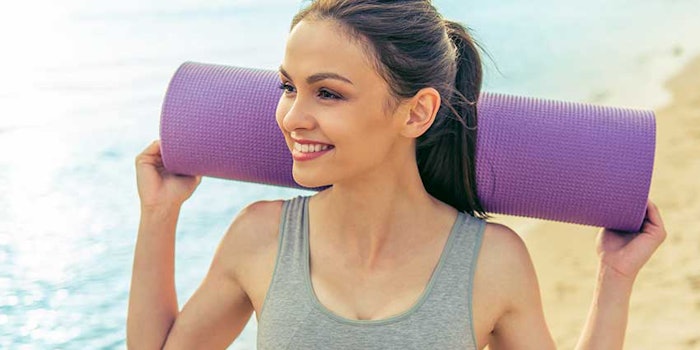 Beauty and brawn go together in Lipotec's endurance exercise-mimicking active, Actigym marine ingredient (INCI: Glycerin (and) Water (aqua) (and) Plankton Extract). Created to tone the body, new clinical research substantiates its use in skin care to redefine the facial contour and reduce double chin.
The ingredient debuted in 2014, when it won gold in the in-cosmetics Asia Innovation Zone. Since then, Lipotec has continued to play with the connection between personal care and personal training—its Gesturecare concept matches anti-aging ingredients with facial exercises with the goal of shaping the face while improving active delivery.
Actigym marine ingredient can be utilized in daily body care formulations, and, as the research suggests, in skin care products to complement or substitute facial exercises.
New Clinical Research
Seventy-nine female volunteers aged 39-59 years old with flaccidity on the chin participated in recent clinical study that looked deeper into the ingredient's effects. Over 56 days, one group applied a cream containing 5% ingredient twice daily, and did no physical activity; a second group applied the active cream over the same test period, but also performed facial exercises with a personal trainer twice weekly.
Researchers analyzed lateral images of volunteers before and after the study, along with after 28 days of treatment. At that time, the double-chin contour of ingredient-only volunteers had reportedly decreased by up to 9.9%, while the double chin contour of those who also exercised decreased up to 11.1%. The facial contour was also found to be reduced using the same measurement methods.
Overall, the ingredient's use in skin care was found to create a more defined face and slender neck.