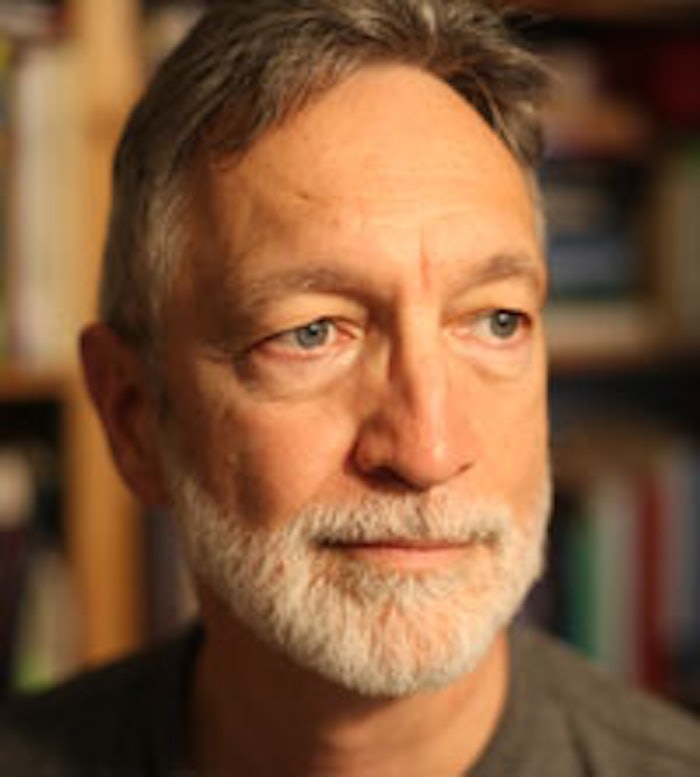 During the past 50 years, the personal care industry has transformed—product categories have more than doubled, formulations have become complex and innovation has become necessary not only for success but for survival. Today's formulators must deliver unique products onto the market, and sustaining a long career in cosmetic formulating often means being able to create these innovative formulas for a number of product categories. No one understands this better than John Carson, who in his 40+ years in personal care formulation has created soaps, baby shampoos, sunscreens, antiperspirants and body washes, just to name a few.
Carson began his career in personal care in 1970 when he joined Colgate-Palmolive in the new products division. It was there that his love for personal care formulation and all things raw materials began.
C&T: Who was your first mentor in cosmetics?
At my first job with Colgate- Palmolive I worked with a great guy named Gordy Hewitt, who was one of the founding members of the International Cosmetic Ingredient Dictionary & Handbook committee for the CTFA (Cosmetic, Toiletry and Fragrance Association, now the Personal Care Product's Council). He was really knowledgeable, and I loved working with him. He was the grand man of Colgate. They gave him projects that either no one else wanted to do or no one else could do.
C&T: What was one of the first things you learned in your first position?
Once out of college, you think you know everything, but you quickly realize that you don't know much at all and you better shut your mouth and open your ears. Few schools teach cosmetic chemistry, so having a mentor like Gordy was invaluable. I worked with Gordy for a year on developing new products, all different products such as soaps, antiperspirants, shampoos and lotions. This development was to produce prototype ideas for different products that other groups could use. Gordy was an expert in soap, so he talked a lot about soap and soap formulations. That chemistry is basic but really helped me to focus on developing products. I had to go from fat and sodium hydroxide to something that was cosmetically appealing—that would foam, clean, be mild and provide a good cosmetic experience for the customer. Those lessons and discussions were terrific in leading me into a product-oriented direction.
C&T: What was helpful to your research in your first position?
I learned to be very grateful for ingredient listing statements. They came out between 1973 and 1974 when I was working with the shampoo group at Colgate-Palmolive. We finally were able to figure out what other people were using in their formulations. Of course, we had to put our own ingredient listings on our products, but that was OK. [Ingredient listings] were a big help to formulating and figuring out what other people were using.
C&T: What is one of the best lessons you have learned in formulating?
Pay attention to raw materials and learn as much as you can about raw materials. They are tools that we work with to build the final product and knowing them is critical. The more raw materials you know, the better your product will be. Learn their properties and how they interact. That will give you success, no matter what product you are formulating.
C&T: What was the first commercial product that you had a hand in creating?
The first commercial product I worked on was a hexachlorophene cleanser. It was a clear skin cleanser and was my introduction to surfactants, keeping surfactants stable and all the considerations regarding surfactants.
C&T: What were some of the other product categories you worked on?
After Colgate, I worked for Johnson & Johnson (J&J) on baby shampoo and had to look at a whole new set of criteria including mildness and interaction of surfactants with skin and eyes. After I joined J&J, a patent was issued using high ethoxylates of sorbitan esters and that was what I was formulating with to improve the aesthetics of the product while making thickened gel products that were suitable for tube use.
C&T: What type of products are the most difficult to formulate?
The hardest product to formulate is the one you are working on. The easy ones are always the ones you've already finished.
C&T: What are some of the products and raw materials that have revolutionized the cosmetic industry?
Throughout the years there have been lots of changes, some of them driven by creative formulation and some of them driven by advances in raw materials. One of the most revolutionary products was Pert Plusa and the use of silicones in shampoos. Up until that product, silicones were anti-foams and nobody thought about putting them into shampoos. Procter & Gamble figured out how to do it using controlled viscosity silicones and deposition agents.
The mousse systems developed by L'Oréal were also game-changers. They used anionic and cationic holding resins and cationic conditioning polymers in one system that foamed.
Changes in surfactants have greatly benefited the cosmetic industry. For example, higher molecular weight quaternaries have resulted in cationic, mild surfactants such as behentrimonium chlorides and behentrimonium methylsulfates that are terrific emulsifiers and are great for hair conditioners and skin creams/lotions. Also, the use of quaternium-18 in various lotions has resulted in a transformation of the skin care market.
Finally, the advent of treated pigments has transformed that category and has allowed formulators to make products easily disperse pigments that are uniform. Pigments can then be dispersed in a variety of solvents, giving the formulator the versatility and flexibility that allows them to make a wide range of product forms.
C&T: What advice would you give to a formulator or chemist who is new to the industry?
Above everything, research raw materials. Also, get as much education as you can and always challenge yourself. It ends up being rewarding. I've learned not to trust anything for stability—I test everything.
C&T: What do you enjoy doing in your free time?
The thing I do most is read. I've been a science-fiction nut since grade school. I read other things, too, such as history and poetry, which I got into because my wife is a poet. I also enjoy woodworking and blacksmithing. I volunteer as a blacksmith at a local shop, where I take out my frustration on hot iron.