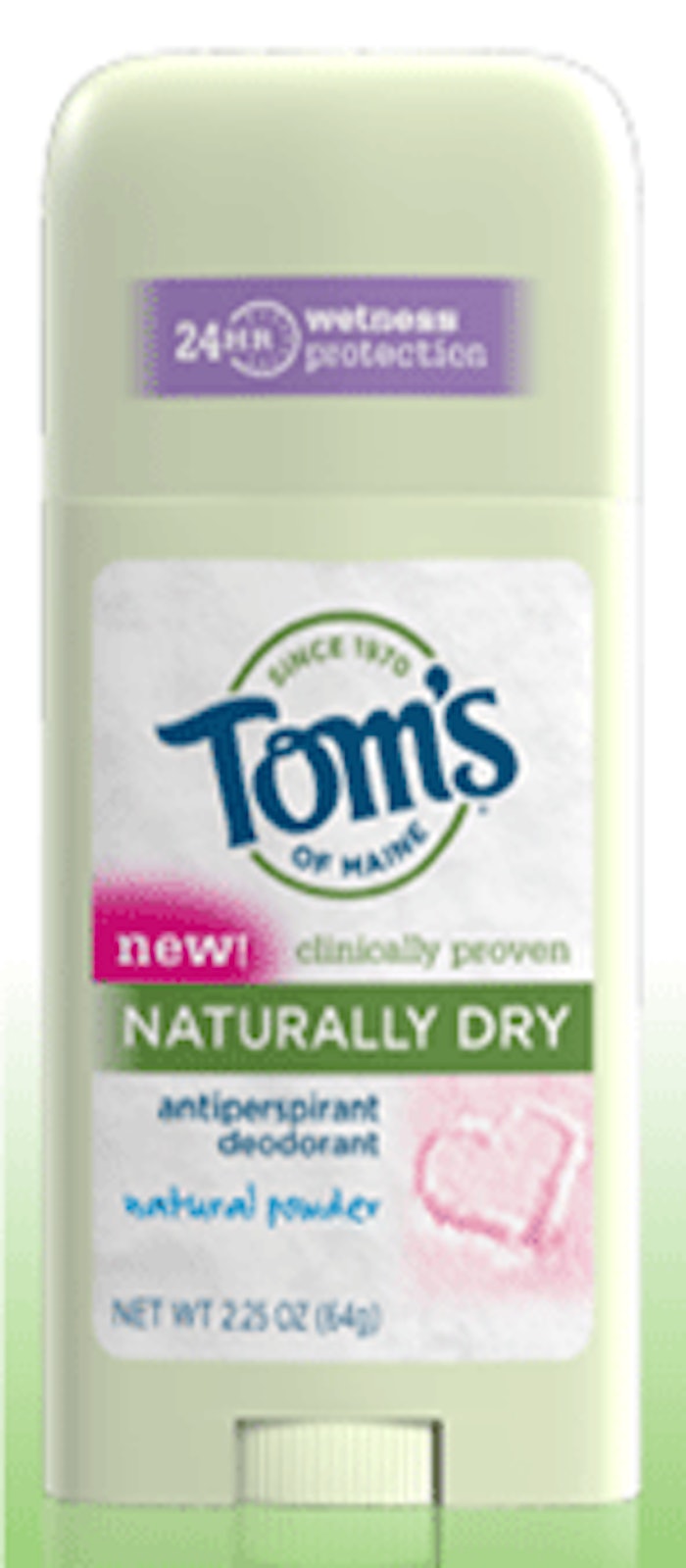 "The first antiperspirant made entirely from ingredients from nature" is a pretty strong claim for a product category that is well-established; but without comparing it to every other antiperspirant on the market, one cannot definitively say whether it is the "first" or not. This column will review the ingredient listing for claims substantiation and functionality.
Antiperspirants are considered OTC drugs since they affect the structure and/or function of the skin by blocking sweat pores to reduce perspiration. Therefore, the product must contain an "active" ingredient from the OTC Monograph and this product indeed does: aluminum chlorohydrate. Aluminum-containing ingredients, e.g., aluminum chlorohydrate and magnesium aluminum silicate, have a negative reputation in the natural products industry due to their remote association to Alzheimer's disease, yet there is no adequate evidence of neurotoxicity.
Tom's of Maine states that this ingredient is derived from "recycled aluminum originally from mineral bauxite." Bauxite is strip-mined, and 70–80% of the world's dry bauxite production is processed first into alumina and then into aluminum. Aluminum chlorohydrate is formed by reacting aluminum with hydrochloric acid. Claiming that it is "recycled" from bauxite is misleading, in this author's opinion.
Palm kernel, soybean and hydrogenated castor and hydrogenated soy oils are the vegetable-derived emollients and carrier oils. Stearyl alcohol thickens and solidifies the oils to form the opaque, solid stick. The skin feel agents talc and dicaprylyl ether, a lightweight ester, provide slip and spreadability. Olive leaf extract is described as an "odor-fighting" ingredient and contains oleuropein and flavonoids, which possess antioxidant, anti-inflammatory antimicrobial properties. When supplied as a powder, the INCI name contains maltodextrin and silica but in this case, the silica is not listed.
Since this is an anhydrous system, there is no preservative in the formula, which is in line with Tom's of Maine company guidelines. " No animal ingredients, artificial colors, flavors, fragrance or preservatives" also holds up the company's standards.