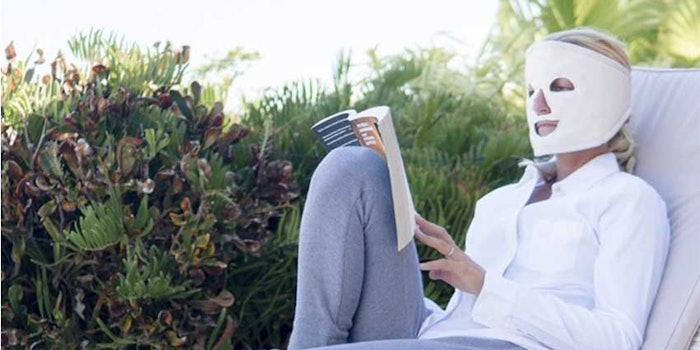 NuLife Ventures
Leveraging the wellness benefits of pulsed electro-magnetic field (PEMF) therapy, NuLife Ventures has introduced a portable PEMF therapy facial treatment device called Sedona Face.
Related: Skinny Tan Introduces Notox for Self-tan Anti-aging Beauty Elixir
According to the company, the device's anti-aging benefits may come from increased blood circulation, saturation of oxygen and nutrient influx, helping to rejuvenate damaged cells. PEMF therapy can even reportedly replace botulinum toxin and other more invasive anti-aging products.
Indeed, the company notes that non-invasive technologies are preferred by many health professionals to improve cell viability, enhance tissue function and slow the aging process at the cellular level. The Sedona Face is designed to not only provide this therapeutic treatment for the face, but also stimulates various acupuncture points, supporting holistic health and overall well-being.
"There are about 2,000 double-blind studies including an extensive study from NASA to support the health benefits of PEMF technology," said Bill Sickert, a member of the scientific advisory board for NuLife Ventures. "The Sedona Face delivers these benefits remarkably well in a package useable by almost anyone."
"This technology has been automated to the point we can access it on the go," said Joey Bird, Ph.D., co-founder and chair of the scientific advisory board for NuLife Ventures. "To have the wide-ranging benefits of a product like Sedona Face available as a portable device is wonderful."
Previously: What's in My Jar Analyzes Product Efficacy and Irritant Potential