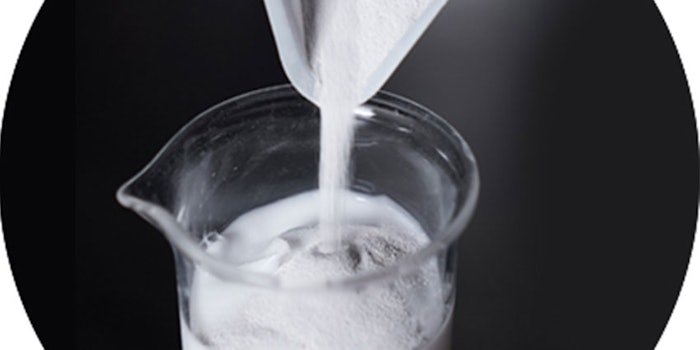 Tagra Biotechnologies
Tagra Biotechnologies has developed CelluCap R (INCI: Retinol (and) Cellulose Acetate Butyrate (and) Tricaprylin (and) Pentaerythrityl Tetra-di-t-butyl Hydroxyhydrocinnamate) as a way to deliver stabilized retinol via microencapsulates to improve its performance and shelf life in the final formula.
Related: Photostabilization of Retinol and Retinyl Palmitate by Ethylhexyl Methoxycrylene
CelluCap R's encapsulated retinol is released upon mechanical pressure, such as a rubbing action. The single layer polymeric shell collapses and breaks down into invisible particles but retains the payload to continue and deliver over time. Until the moment of application, the retinol remains fresh and potent.
In a third-party clinical study, 20 female subjects applied a formula with 1% CelluCap R (0.09% free retinol) twice daily. After four weeks, subjects saw an average improvement of 11.2% in the appearance of facial lines and wrinkles; an average 55.2% increase in skin firmness; and reportedly, no participants experienced irritation.
In a consumer study, after four weeks of use: 100% of participants agreed that skin felt significantly firmer; 90% agreed that the appearance of fine lines and wrinkles was reduced; 100% agreed that skin was healthier and younger looking; 100% agreed that skin appeared more luminous and skin clarity was improved—leaving a healthy and even tone; 95% agreed that skin's brightness and overall health were improved; 100% agreed that skin's radiance, softness and smoothness were significantly improved; and 90% agreed that the product reduced the appearance of fine lines and redness.
When formulating with CelluCap R, the active is recommended to be gradually added at the last stage of formulation preparation, using a simple paddle/anchor type mixer at 70-300 rpm and without applying shear force. Incorporation can be carried out at a temperature of up to 50°C, with no need for a nitrogen environment.
The ingredient is compatible with a variety of cosmetic formulations containing more than 20% alcohol and/or glycols in total. CelluCap R is globally compliant including in China; is non-GMO; and is BSE, halal and vegan compliant. Additionally, the ingredient is non-nano, preservative-free and free from BHT, BHA and microplastics.
For more information, contact Tagra Biotechnologies.