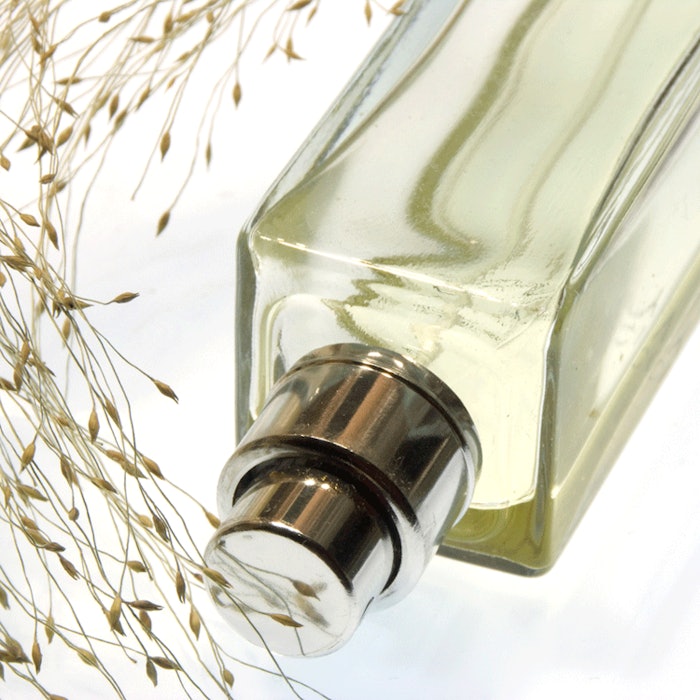 Earthoil launched a sugar cane-derived, organic, fair trade ethanol (INCI: Ethyl Alcohol) as an alternative for petro-ethanol. Primarily used as a solvent for fragrance compounds, fair trade ethanol can be utilized in anything from room fragrances to perfumes.
"Denatured ethanol is an essential and trusted component of a huge number of fragrance compositions," said Richard Eyles, senior business development manager at Earthoil. "It is used as a fresh, clean, neutral base to create scents across personal care categories, as well as build complex fine fragrances. So with consumers continuing to favor organic and natural products in these sectors, it makes commercial sense to offer formulators a way to respond to this trend using a quality ingredient."
While ethanol has potential for most any formulation type, it does tend to dry out the skin. Therefore, most cosmetics and personal care products such as skin creams use low levels of ethanol.
This fair trade ethanol is produced sustainably from a family-owned facility in the San Antonio region of Brazil. Using a technology designed to maintain the ecological and social harmony of the surrounding environment, the ethanol is grown, harvested and processed according to a strongly controlled system.