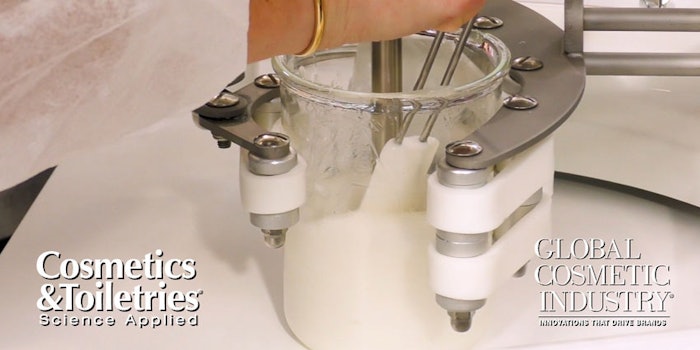 Cream-gel product forms, with their fast-breaking sensory effects on skin, have attracted recent consumer attention. They've also drawn formulators' interest for their multifunctional potential. As such, during in-cosmetics Global, IFF/Lucas Meyer provided a formulating session for attendees to demonstrate the cold-process capabilities of two gelling agents.
Lecigel (INCI: Sodium Acrylates Copolymer (and) Lecithin), which can be used as the main emulsifier, stabilizes and adjusts the viscosity of emulsions while providing a cooling effect. Also, Siligel (INCI: Xanthan Gum (and) Lecithin (and) Sclerotium Gum (and) Pullulan) thickens, stabilizes and increases the viscosity of emulsions.
Both materials provide several additional benefits, as outlined in this video from the event. Watch now!