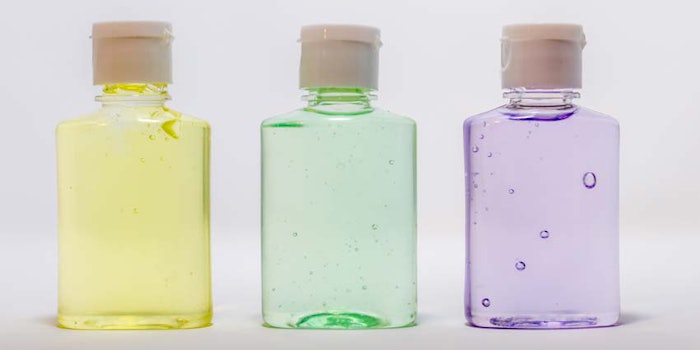 Carbopol (INCI: Varies) has been in especially high demand ever since COVID-19 initiated the global cry for hand sanitizers. This water-soluble polymer is designed in various grades and used for everything from emulsifying, stabilizing and suspending, to thickening and gelling. Applications range from cosmetic gels and personal care creams, to detergents and air freshners—and especially hand sanitizer gels and cleansers. 
In response, Lubrizol Advanced Materials, Inc. announced it has increased the production of its patented Carbopol polymers to assist with the global fight against COVID-19. Since early January, the company reports, it has modified and expanded the ingredient's production and consulted with customers on new formulations, allowing it to triple the amount of hand sanitizer ingredients it can supply customers. This will enable 1 billion bottles of hand sanitizer every month to be delivered to the health care industry, first responders and consumers around the world.
See related: LVMH & Firmenich to Manufacture Hand Sanitizer
Two years ago, Lubrizol invested more than US $20 million to increase its supply capabilities. This expansion was expedited earlier this year (2020) and is now complete, months ahead of schedule, enabling the ramped-up production of Carbopol.
"Across the globe, hospitals, as well as the consumer market, are facing an unprecedented shortage of hand sanitizer," said Bernardo Medeiros, general manager of Lubrizol Life Science, Beauty and Home. "Consistent with our message to improve lives, we have collaborated with our key customers, suppliers, partners and our global logistics network to provide the essential ingredients and solutions to help fight this pandemic. The use of Carbopol is just one example of how Lubrizol is leveraging its science to support COVID-19 needs globally."
The company adds it will continue to explore ways to meet customer needs during these extraordinary circumstances and without compromising its rigorous focus on keeping Lubrizol workers safe and minimizing the spread of COVID-19. Its experienced applications team is available to discuss alternative formulations using different grades of Carbopol polymers.
For more information, visit www.Lubrizol.com/COVID-19.