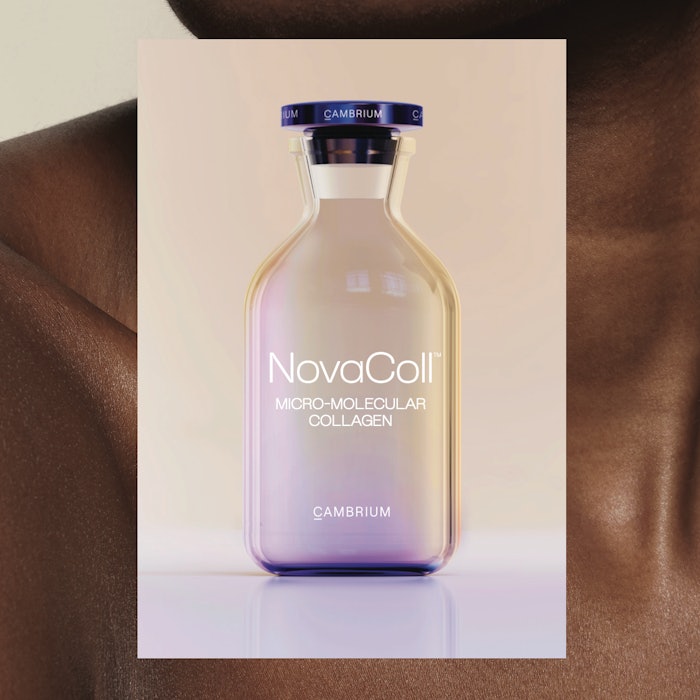 Cambrium has debuted NovaColl (INCI: Not Provided), a micro-molecular, skin-identical collagen designed for personal care formulations that offers increased levels of biocompatibility. It will be featured at exhibit AK84 at in-cos Global, March 28-30.
Related: in-cos Global 2023: Innovation Zones, Specialist Ingredients
According to the company, NovaColl is a new class of collagen active that is vegan certified. It is produced through the company's fermentation process, offering formulators efficacy, skin-compatibility and sustainability.
NovaColl has gone through third party in vitro studies that demonstrated a range of activities working to protect, maintain and enhance native collagen. It is derived from a highly bioactive region of collagen I and is grown by using yeast cells instead of being extracted from animals.