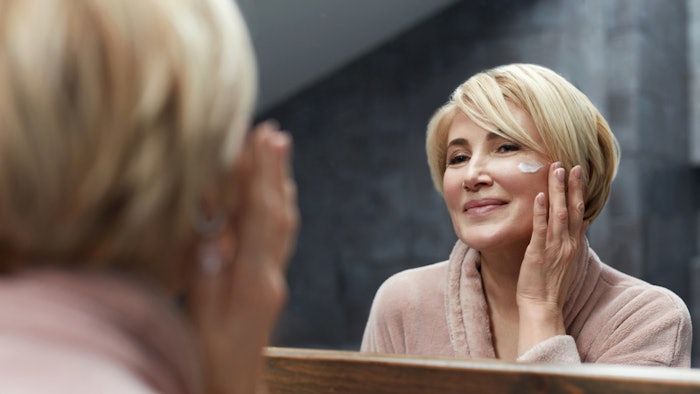 Gattefossé has announced the addition of two personal care ingredients: Gatuline RC Bio (INCI: Aqua (and) Fagus Sylvatica bud extract) and EleVastin (INCI: Betaine (and) Water (and) Propanediol (and) Murraya Koenigii stem extract). The expansion adds to its personal care portfolio which included Gatuline Link n Lift, Gatuline Renew and EnergiNius.
Related: Gattefossé and CTIBiotech Develop Bioimpedance 3D Bioprinted Skin Chips
Gatuline RC Bio
With the natural extract of beech buds, this active ingredient is natural, promotes anti-aging and boosts oxygen consumption of cells. The beech buds are harvested in France in areas close to the production site of the Gattefossé group in Saint-Priest. This location limits the carbon footprint linked to transport and preserves the biodiversity of the resource.
This ingredient is COSMOS certified and reaches 96.8% natural origin content according to the norm ISO 16128.
 EleVastin
This active ingredient boosts the elastic potential of the skin and fights skin sagging, according to Gattefossé. In association with a local partner, these leafy stems are manually harvested from plots in the preserved environment of La Reunion island. The cultivation of this tree does not require any irrigation due to the island's water-rich climate.
This active ingredient is obtained using a mixture of natural solvents belonging to the family of natural LTTM (Low-Transition Temperature Mixture) and gentle extraction process (NaDES). The ingredient is COSMOS approved and reaches 100% natural origin content according to the norm ISO 16128.