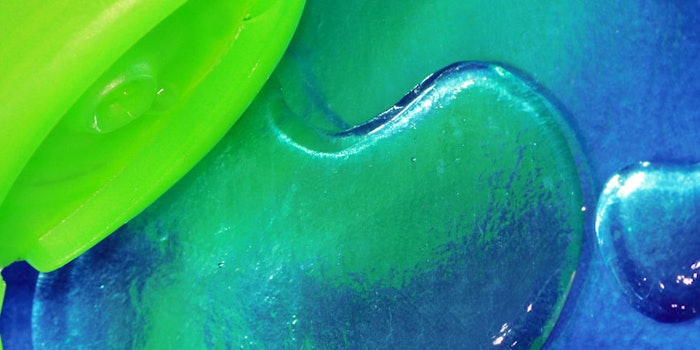 ID 2999522 © Viktoriia Kulish | Dreamstime.com
Solvay has introduced a biodegradable rheology agent, Rheozan BLC (INCI: Water (Aqua) (and) Cellulose (and) Glycerin (and) Xanthan Gum (and) Cellulose Gum (and) Sodium Benzoate), a natural liquid polymer solution that delivers high suspension power in home and personal care products without any impact on formulation viscosity. 
Previously: Solvay to Purchase EarthEra Renewable Energy Certificates
Rheozan BLC is derived from gray biotechnology as its synthesis is based on starch fermentation by selected bacterial strains that generate uniform cellulose fibers.
When added to home and personal care formulas, these nature-engineered fibers build a regular 3D mesh, creating an effective suspension mechanism. It can suspend and stabilize visual cues such as pigments, natural exfoliating particles, perfume capsules, air bubbles, opacifier or emulsion, and insoluble agents such as zinc pyrithione or minerals.
"Solvay's Rheozan BLC combines the best of science and nature," said Jean-Guy Le Helloco, global vice president, home and personal care at Solvay. "It is an innovative and flexible ingredient that leverages the full power of biotechnology with beneficial functions and excellent sustainability credentials. This COSMOS-validated ingredient enables new formulation possibilities and addresses the market demand for biodegradable solutions, making it a win-win solution for formulators and consumers."