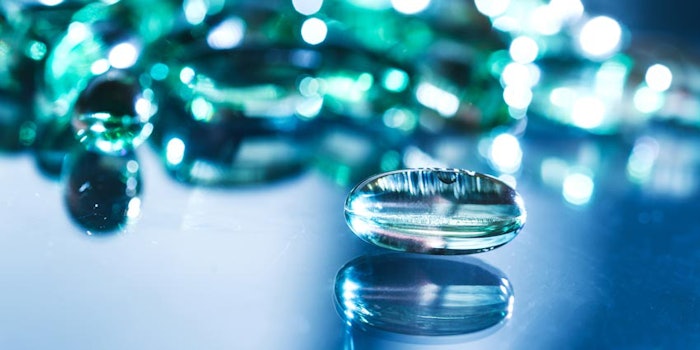 Croda has launched four excipients to improve and maintain the solubility and stability of actives in solutions and formulations, and ensure optimal oral delivery.
See also: Wellness and Nutricosmetics; Free Ebook
The ingredients include: Super Refined GMCC (Glyceryl Monocaprylocaprate), Super Refined L18POG (Linoleoyl PEG-6 Glycerides), Super Refined PGML (Proplene Glycol Monolaurate) and Super Refined O18POG (Oleoyl PEG-6 Glycerides). They are offered as primary surfactants within the company's Oral Lipid Delivery platform.
See related: Voodoo Lily, Hydrangea, MSM and More; Nutricosmetics in the Literature
According to the company, this platform aims to meet the challenges of orally delivering active pharmaceutical ingredients (APIs), in particular. The self-emulsifying and self-microemulsifying drug delivery systems (SEDDS and SMEDDS) are said to improve oral bioavailability; to ease manufacturing and scale-up; to reduce inter/intra subject variability and food effects; to deliver peptides​; to lessen the influence of lipid digestion; and to increase loading capacity.​ They also have an exceptionally low impurity profile, which helps to improve stability and shelf life.
Archived: [update] Men are More Open to Ingestible Skin Care Than Women