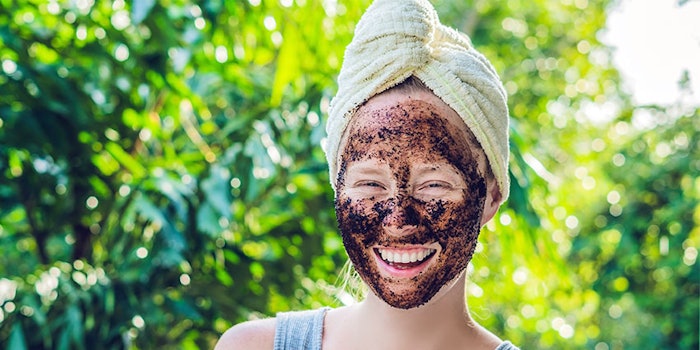 Photo 108625442 © Elizaveta Galitskaya | Dreamstime.com
BotanicalsPlus's BP-ExfoliCare products, distributed by JEEN International, are natural exfoliants consisting of BHAs, AHAs and blends thereof, from multiple fruit extracts to address chemical exfoliation needs. Additionally, the line offers three ingredients to normalize hydration and electrolytes, and to boost the vitality of skin.
Related: Formulating with Phytic Acid: A Mild Alternative to AHAs
The BP-ExfoliCare actives are tailored to work independently, in combination, or with other active ingredients to address an array of skin challenges and heal any skin damage during exfoliation.
BP-Willow Bark Extract
BP-Willow Bark Extract (INCI: Water (Aqua) (and) Salix Nigra (Willow) Bark Extract) is an aqueous extract made from the harvested bark of the Salicaceae family and Salix species of willow trees, containing approximately 10% natural salicylates comprised of salicylic acid, salicin, salicortin, fragilin, populin, traiandrin, vimalin, tannins, beneficial flavonoids and some minerals, all of which, according to the company, act as an analgesic on the skin and as a way to deliver naturally derived salicylic acid.
Extraction and standardization, consisting of measuring and confirming batches through UV/Vis Spectroscopy, assures a consistent standardized extract with a range of 9% to 12% salicylic acid. BP-Willow Bark Extract is reportedly a gentler and more effective β-hydroxy acid, without the risk of irritation typically caused by synthetically produced salicylic acid.
BP-Mlfruit Extract in AQ
BP-Mlfruit Extract in AQ (INCI: Water (Aqua) (and) Vaccinium Myrtillus Fruit Extract (and) Saccharum Officinarum (Sugar Cane) Extract (and) Acer Saccharum (Sugar Maple) Extract (and) Citrus Aurantium Dulcis (Orange) Fruit Extract (and) Citrus Limon (Lemon) Fruit Extract) is mostly an AHA and BHA blend designed for use as a gentler exfoliating agent than glycolic acid. Its five constituents deliver a composite of lactic, glycolic, citric, malic and tartaric acids.
Previously: Replacing Microplastics: Natural Cellulose Offers Gentle and Biodegradable Exfoliation
The company's extraction process includes the removal of color and odor contributing fractions from individual ingredients that are then extracted and composited. The extracts are then concentrated through vacuum distillation until the specification concentration of individual acids is reached within a tight range.
BP-Mlfruit Extract in AQ is standardized to contain: 28%-32% lactic acid; 12%-17% glycolic acid; 2%-6% citric acid; 1% max. malic acid; and 1% max. tartaric acid. While the company ensures that color and odor do not affect the performance or aesthetics of the BP-MlfruitTM Extract in AQ, they do state it is still a natural product that may contain slight variations in precipitates comprised of carbohydrates, cellulose, proteins and some vitamins and minerals.
BP-Triluronic Acid
BP-Triluronic Acid (INCI: Water (Aqua) (and) Sodium Hyaluronate) is produced through fermentation followed by carefully cleaving high molecular weight hyaluronic acid into smaller fractions at three different molecular weights. These are tailored to optimize the performance of skin care. The balanced ratio of high to low fractions is designed for skin moisturization and enhanced penetration, while mid fractions work to achieve the ideal natural moisturizing factor (NMF).
Featured: Moon Juice's Beauty Shroom Exfoliating Acid Potion
BP-Triluronic Acid offers improved efficacy over standard fractions of hyaluronic acid by working broadly across the majority of layers of the stratum corneum simultaneously. The ingredient synergistically deploys its specific benefits to the epidermis, dermis and subcutaneous tissue, making the layers more available and receptive to the beneficial effects of all skin care actives—e.g., to address hyperpigmentation, dark circles, fatigued and sagging skin, and damaged or compromised skin.
BP-BotaniDew NMF
BP-BotaniDew NMF (INCI: Water (Aqua) (and) Citrullus Lanatus (Watermelon) Fruit Extract (and) Chenopodium Quinoa Seed Extract (and) Urea (and) Sucrose (and) Glycerin (and) Sodium Lactate (and) Sodium PCA) offers the benefits of ingredients comprised therein, along with ions, calcium, iron, magnesium, potassium and phosphate, which allegedly mirror the natural composition of the skin's NMF.
BP-BotaniDew NMF replenishes the skin's NMF and can deliver prolonged hydration for up to 12 hrs. This active's composition of synthetic and natural ingredients replenishes lost NMF and mimics its behavior and function to renew the skin for a hydrated, smooth and youthful appearance.
BP-BotaniLyte PEB
BP-BotaniLyte PEB (INCI: Water (Aqua) (and) Solanum Lycopersicum (Tomato) Fruit Extract (and) Daucus Carota Sativa (Carrot) Root Extract (and) Cucurbita Pepo (Pumpkin) Seed Extract (and) Avena Sativa (Oat) Kernel Extract (and) Brassica Oleracea Acephala Leaf Extract (and) Sodium Chloride (and) Magnesium Sulfate) is designed to replenish the electrolyte balance of skin. The active replaces essential lost electrolytes at the point of use and can be used for a well-balanced skin regimen. Exfoliation, combined with proper hydration and electrolyte balance, can address most skin challenges; from chronological age, environmental assaults and pollutants, to deficiencies caused by lifestyle choices or other environmental factors.
For more information, contact JEEN International Corp.