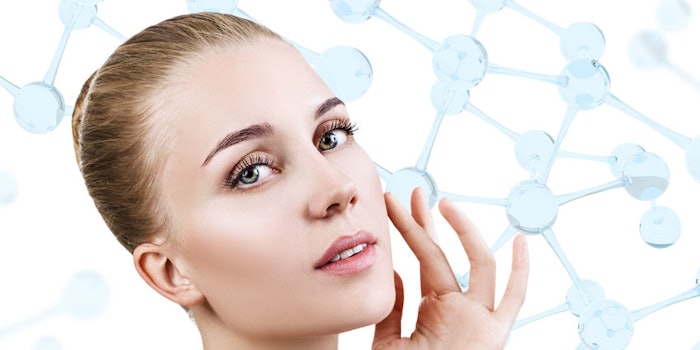 Strand Cosmetics Europe combined the forces of four biopolymers to leverage their respective benefits in a network designed to optimize active ingredient delivery.
The ChronoPower+ molecular network is based on four polysaccharides: hyaluronic acid, biosaccharide gum, galactoarabinan and alginate. Together, they provide moisturizing, film-forming and protective properties, with a reinforced and long-term effect. Furthermore, they increase the penetration capacity and storage of active ingredients within skin layers.
A clinical study showed that in a gel, 5% ChronoPower+ loaded with glycerin/urea contributed to statistically significant moisturizing efficacy immediately and at 3 hr, 6 hr and up to 24 hr after a single application. Ex vivo, the material's bio-availability and storage properties also were proven; Franz cells with an active ingredient of reference confirmed its availability in skin—twice much, and 36% more was stored, compared with the placebo.
For more information, visit the Strand Cosmetics Europe website.