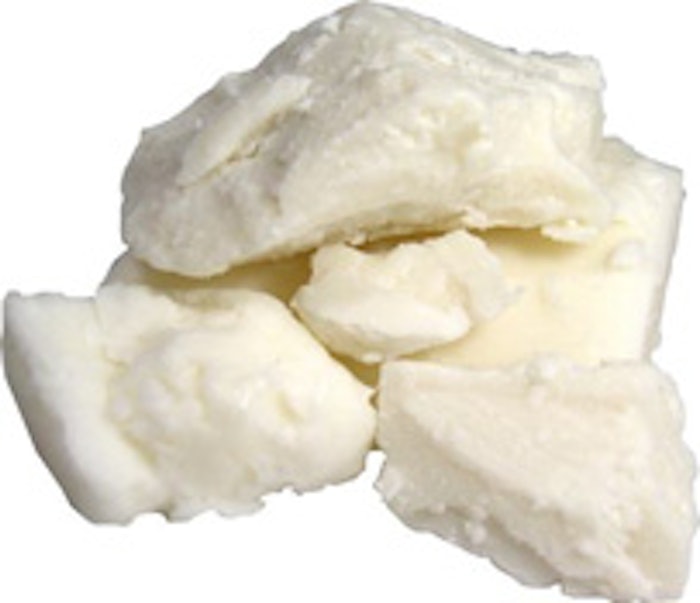 Jarchem has created a shea butter product with versatility in a wide variety of cosmetic formulations, including water-based formulations. Jarplex SB-WD (INCI: Not Provided) is a patent-pending, natural shea butter that allows formulators to add high levels of shea functionalities including emoliency and unsaponifiables (6-8%) to aqueous formulations between 1-20%.
According to the company, incorporating the benefits of fatty emollients in a safe, efficient, and natural way has always been perplexing for product formulators, who must either formulate with greatly reduced levels of these ingredients or add materials such as synthetics, ethoxylates or petroleum derivatives.
The shea butter can be added to water-based systems such as shampoos, conditioners and body washes. Used alone at 20-25% in water, the shea butter is said to produce a unique feeling and luxurious lotion that is rapidly absorbed and leaves a soothing and non-greasy feeling.
The product is said to be of low odor and color. It serves as a multi-functional emollient and emulsifier for both o/w and w/o formulation challenges.