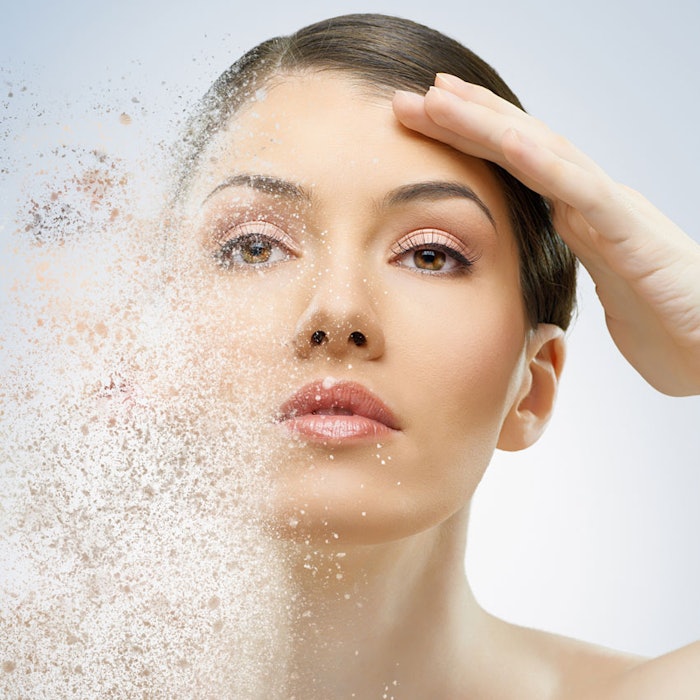 New research from Perez et al., from the laboratories of Pierre Fabre Dermo-Cosmétique and Université Paul Sabatier, shows interesting cosmetic ingredient delivery implications for an associated complex of chitosan, linoleic acid and lactobionic acid. 
According to the article abstract, reported by the Journal of Encapsulation, these ingredients are of cosmetic interest—especially linoleic acid, which acts as a skin penetration enhancer. In an aqueous solution, the trio spontaneously formed stable microparticles with a liquid hydrophobic core that were capable of encapsulating phenylethyl resorcinol, a hydrophobic skin lightener.
While the article abstract notes that linoleic acid is a material of interest, this is also not the first time chitosan has been proposed for skin delivery applications. A few years ago, in Cosmetics & Toiletries, P. Morganti described chitin nanofibrils, derived from chitosan, and their delivery potential. 
"Due to their molecular conformation and chemical-physical activity, chitin nanofibrils are capable of establishing ionic bonds with water, similar to yaluronic acid. In addition, they are capable of forming complexes with active ingredients for delivery to different sites in a controlled-release manner, depending on the vehicle selected."
As interest in dermocosmetics and other cosmetic actives continues to grow, and demand for natural ingredients continues, nature-inspired and biomimetic delivery systems would be the next logical market sector to follow. In fact, according to a report by Persistance Market Research, in 2014, personal care product delivery systems were valued at US $345 million and are expected to expand at a CAGR of 7.8% from 2014 to 2020 to reach $543 million.