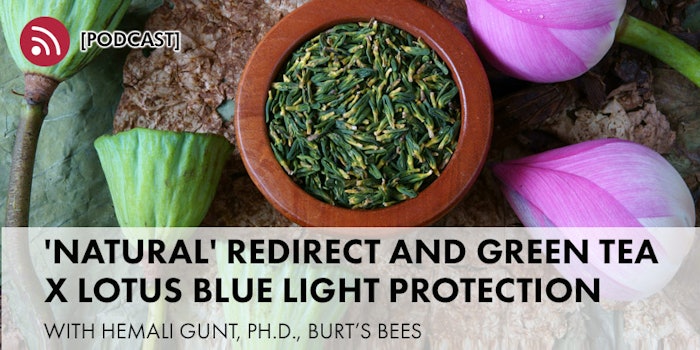 Natural products and consumer expectations have evolved over the years, as Hemali Gunt, Ph.D., head of clinical scientific affairs for Burt's Bees, explains in the following podcast.
For example, the first cold cream was developed using rose waters and melting beeswax into them. "We have about 100 years of experience in formulating with naturals," she said, "[and] suppliers are working very hard to provide ... natural alternatives to synthetic ingredients."
She added that health and environmental awareness are driving consumers. "Just 'natural' is not enough. They want delightful and aesthetic [products] in addition to being safe and effective—and greater transparency [for] how ingredients are impacting the world." ISO certification, for example, is crucial to bring transparency to naturals, according to Gunt, and allows consumers to make informed choices.
In relation, Gunt described Burt's Bees work presented at the American Academy of Dermatology virtual meeting held in April 2021. An in vitro DPPH assay was used to assess the antioxidant capabilities of a green tea and lotus blend to protect skin against blue light damage. Results suggested a synergistic effect of the extracts.
Listen now to learn more: