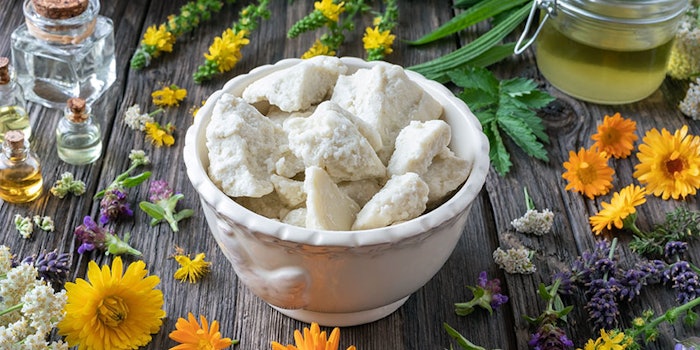 Photo 153498505 © Madeleinesteinbach | Dreamstime.com
Candela Organic offers five products to the U.S. personal care industry: Brazil Nut Oil (INCI: Bertholletia Excelsa Seed Oil), Passion Fruit Seed Oil (INCI: Passiflora Edulis Seed Oil), Murumuru Butter (INCI: Astrocaryum Murumuru Seed Butter), Buriti Oil (INCI: Mauritia Flexuosa Fruit Oil) and Cupuaçu Butter (INCI: Theobroma Grandiflorum Seed Butter).
Related: Comparatively Speaking: Natural Oil Grades
All of these ingredients are in the company's organic line and certified fair trade, USDA Organic or wild-harvested, non-GMO, cruelty-free, vegan and free of toxins.
Candela Organic is a subsidiary company of Candela Peru that was launched in the United States in September 2020. Candela Organic's core mission is to create a sustainable value chain, opening ethical markets while protecting biodiversity and promoting sustainable trade that adds value to local economies. This subsidiary was created to expand the company's organic product offerings in the U.S.
Brazil Nut Oil
Brazil nut oil has a subtle yellow appearance and has a sweet, nutty scent that makes it fit for personal care products. According to the company, the oil is light and easy to apply to provide long-lasting emolliency that can be used all over the body. It possesses high vitamin and mineral content that helps to encourage skin rejuvenation. With a melting point of 4°C, it becomes semi-solid in colder temperatures.
The oil comprises oleic acid, vitamin E, and linoleic, palmitic and stearic acids. Its omega 3 content reduces irritation and redness, while vitamin E slows aging and combats free radicals.
This ingredient can be used in facial moisturizers and other skin care products; soaps and mild cleansers; nourishing shampoos and conditioners; hair repair and growth treatments; lotions for dry and irritated skin; and anti-aging products.
Cupuaçu Butter
Cupuaçu butter is related to cocoa butter and shares a similar aroma and luxurious texture. It has a nourishing fatty acid profile that provides moisture. Reportedly, cupuaçu butter has been shown to be more hydrating than lanolin, making it a plant-based substitute.
Due to its rich nutrition, the ingredient provides protection and repair benefits for both skin and hair, even acting as an effective treatment for burns. The butter contains linoleic, lauric, myristic and oleic acids; demonstrates UV filter properties to boost SPF; imparts antibacterial properties; and has a high melting point.
Previously: Read the Label Online: RX for Brown Skin's Skin-Evening Body Butter
This butter can be used for hair growth masks and smoothing styling creams; skin care cleansers, creams and salves; body butter and lotions; skin repair cream and anti-aging products; and general hair care, cosmetics and deodorants.
Murumuru Butter
Murumuru butter can range in color from white to beige and carries a nutty scent. Similar to coconut oil but with a higher melting point, it can be used in a vast number of products for the body. Murumuru butter's fatty acid profile makes it a high-performing moisturizer. It also has antibacterial properties and reduces irritation for skin-healing properties. The ingredient also contains a high amount of vitamin A to slow aging and combat acne.
Murumuru butter can be used for moisturizing and curly hair-targeted shampoos, conditioners and pomades; hair repair treatments; skin care for dry, chapped and acne-prone skin; nourishing soaps and lip balms; healing skin care treatments; and anti-aging products.
Passion Fruit Seed Oil
Passion fruit seed oil is yellow in color and has a fruity scent. While it has a light texture, this oil can be used as an emollient and has benefits for skin and hair, such as being high in piceatannol to reduce photoaging. It also contains linoleic acid for enhanced moisture; is rich in lycopene and vitamin C for skin elasticity and anti-aging; improves hair health and prevents hair loss; encourages healing of dry or irritated skin; and reduces the appearance of acne.
Featured: New Passion for Passion Fruit: Sun Protection
Cold press processing maintains the ingredient's bioactive constituents, especially phenolic compounds, for exceptional antioxidant content. It can be used in facial and lip care; body butters and lotions; hair conditioners, to enhance smoothness and volume; dandruff shampoos; and hair care and scalp treatments.
Buriti Oil
Finally, buriti fruit has a chestnut-colored shell with bright yellow pulp inside. Buried in the pulp is an edible nut that the company presses into an amber oil. This can be applied directly to the skin or mixed with moisturizers and other beauty products to provide deep hydration.
While beneficial for a majority of skin types, it excels in treating dry, mature and aging skin, eczema, psoriasis and other skin conditions with properties including: its rich natural source of beta-carotene; vitamins E and A for cell regrowth and hydration; fatty acids to reduce irritation and redness; protection against UV damage and free radicals; and vitamin C to promote collagen and elasticity.