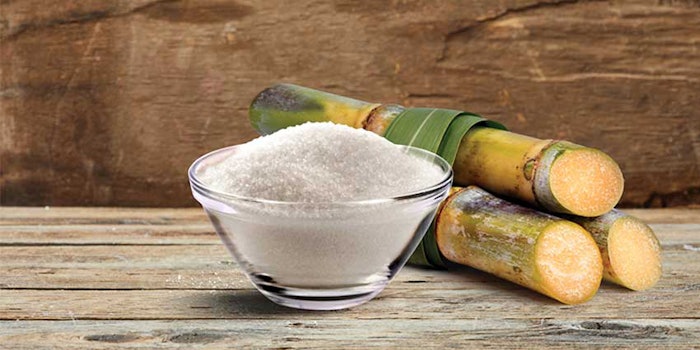 Jojoba Desert
JD Hydro Boost (INCI: Water (Aqua) (and) Levan (and) Glucose (and) Fructose (and) Sucrose (and) Sodium Citrate (and) Potassium Citrate (and) Citric Acid) is an edible fiber created by Jojoba Desert, which contains an all-natural reduced sugar compound to help with restorative skin care.
Related: [podcast] Ethically Sourced, Renewable Jojoba for Beauty Benefits
When the scientists at the Technion in Haifa, Israel performed an enzymatic process on the sugar found in an orange, they turned it into an edible fiber. The result was both a polysaccharide and an oligosaccharide, characterized by its functional features. Scientists found that not only could the fiber penetrate the epidermal layers of the skin, it could also aid in the rejuvenation of skin cells and promoting the activation of collagen secretion.
JD Hydro Boost consists of 80% low molecular weight and 20% high molecular weight. Repeated clinical and ex vivo studies have demonstrated the fiber's ability to penetrate the upper the epidermal layers of the skin, promoting the activation of the extracellular matrix mechanism, reformation and secretion of collagen-1. 
JD Hydro Boost provides a deep moisturization effect, aiding in the repair of skin cells, reduction of wrinkles and skin microbiome balance. The fiber is ideal for leave-on applications with face and body creams, gels, masks, ampoules, patches, etc.; as well as rinse-off solutions, including dry scalp shampoos or moisturizing body washes.
The ingredient is INCI and Chinese INCI registered and COSMOS-approved. It is GMO-free and vegan from an eco-responsible and sustainable supply chain.
"JD Hydro Boost is a revolutionary, sugar-based fiber, marking the first ingredient from Jojoba Desert not sourced from jojoba oil," says Lee Reuveni, CEO of Jojoba Desert. "However, it proudly follows in the company's tradition of healthy, natural and efficacious solutions for the skin and body. We're excited about this ingredient's capabilities and we look forward to growing our portfolio and offer our partners the most innovative skin care solutions possible."
For more information, contact Jojoba Desert.